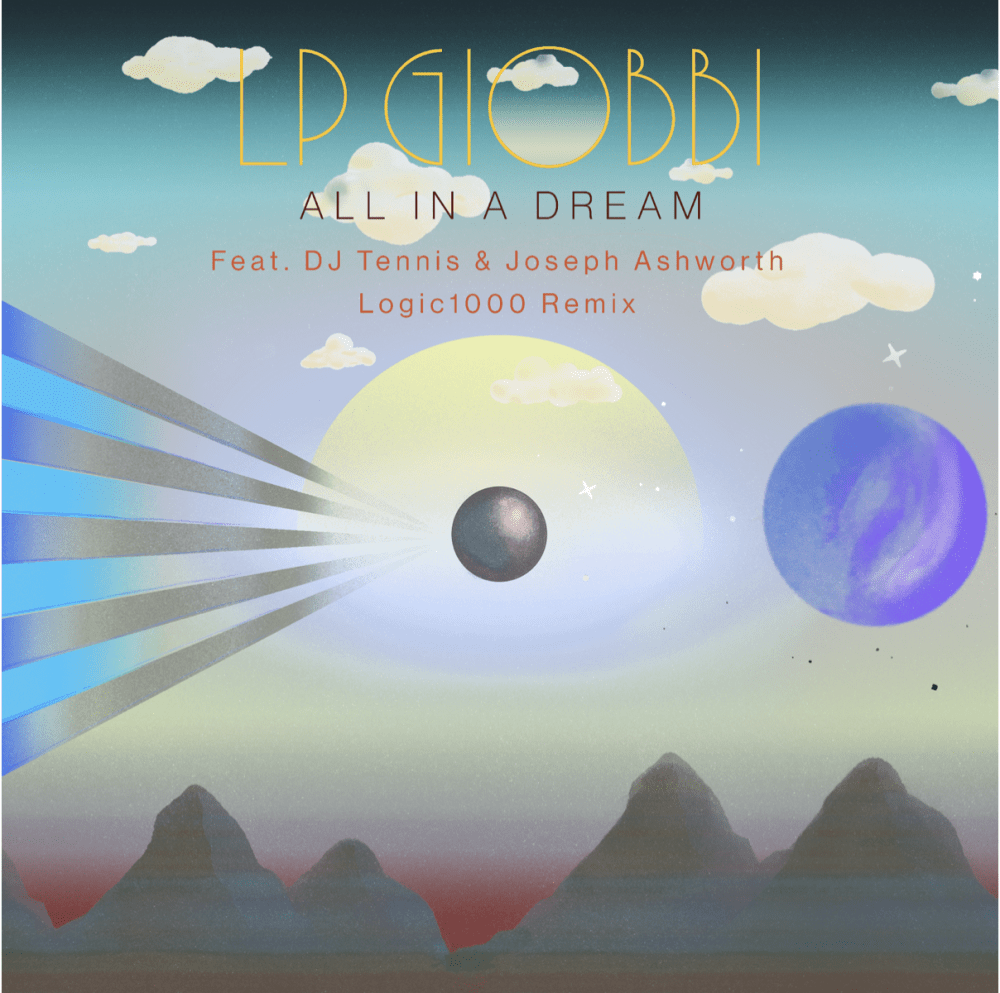 LP Giobbi Shares Logic1000 Remix of "All In A Dream (ft DJ Tennis and Joseph Ashworth)
LP Giobbi, the rising US pianist, DJ, producer, entrepreneur, activist, & founder of FEMME HOUSE, has just shared a remix of her recent hit "All In A Dream (ft DJ Tennis and Joseph Ashworth), by rising dance heavyweight Logic1000 (who has been amassing co-signs from + remixes for the likes of Caribou, Flume, Glass Animals, Christine & The Queens, Don Toliver, and Dusky). The remix gives a club-ready facelift to the hypnotic original, which featured weaving layers of synths, beats, piano, and acoustic drums for a warm, expansive sound flip on house.
The remix arrives on the heels of last month's "Forever And A Day," featuring blissful pop vocals by Caroline Byrne, that rendered a transcendent daybreak epiphany via its expansive emotional palette. The recent singles point toward a period of sustained musical growth for LP Giobbi, coming in the wake of her nomination for Breakthrough Producer in DJ Mag's Best of North America Awards and BBC including her set from Defected as part of Radio 1's Dance Weekend. The unique panoply of influences – as much indebted to her love of DJ culture as to her degree in piano performance at UC Berkeley and her upbringing by Deadhead parents – is part and parcel of her quest to become what she calls "a one-woman jam band," utilizing her jazz-trained skills as an improviser to add live piano and modular electronics to her performances.
LP Giobbi is currently on tour, see full dates below.
September 16 – Ogden, UT – Ogden Amphitheater
September 17 – Kingston Downs, GA – Imagine Music Festival
September 18 – Miami, FL – Floyd
September 23 – Catani Gardens, VIC, Australia – Listen Out Melbourne
September 24 – Melbourne, Australia – Poof Doof at Chasers
September 25 – Joondalup, WA, Australia – Listen Out Perth
October 1 – Centennial Park, NSW, Australia – Listen Out Sydney
October 2 – Bowen Hills, QLD, Australia – Listen Out Brisbane
October 3 – Adelaide, SA, Australia – Listen In Adelaide
October 6 – Ibiza, Spain – El baile Closing Party at Pacha
October 8 – Liverpool, UK – Blackstone Street Warehouse
October 14 – Manchester, UK – BBC R1 Dance Presents at Depot Mayfield
October 19 – Lady Of The House at W Amsterdam – Amsterdam, NL
October 27-30 – Live Oak, FL – Suwannee Hulaween
October 28 – Columbus, OH – Haunted Fest
October 30 – Baytown, TX – Freaky Deaky
November 4 – Cordoba, Argentina – La Estacion with Fatboy Slim
November 5 – Buenos Aires, Argentina – GEBA Stadium
November 13 – Austin, TX – Seismic Dance Festival
December 1 – Cancun, MX – Electric Zoo Cancun
December 31 – Miami, FL – Dreamland NYE
January 1 – San Francisco, CA – Fresh Start 2023