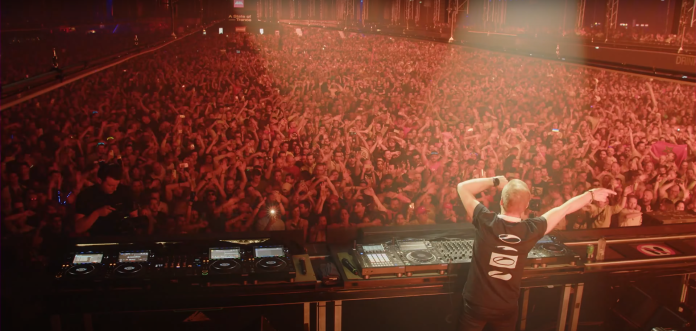 [WATCH] Armin van Buuren's ASOT Celebration Weekend Friday 6-Hour Set
Armin's extended Classics Trance set from the Celebration Weekend massive event is now up on YouTube.
Trance fans all over, you might like this! Armin van Buuren's iconic radioshow 'A State Of Trance' finally celebrated its 1000th episode with a jaw-dropping weekend event in Utrecht, Netherlands a couple days ago. Armin played three sets during the event, each one with a different theme.
Armin's Friday Classics Set
Out of the three, perhaps the most expected and requested set from Armin was his Friday set, in which he played a full 6 hours of a journey through History, reliving the best of the best. Us Trance fans are more than happy to see one of the living legends of the genre going back and smiling with each track, one more special than the previous.
Treat yourself to a fine selection of Trance, old and new, but always full of passion and soul. People all over are delighted with this set. You'll find tracks from artists such as Gareth Emery, Above & Beyond, Gabriel & Dresden, Darren Tate, Omnia, Push, Chicane, Armin van Buuren, and many, many more. Do enjoy the set by heading below! Also, should you want to know, here's the tracklist.
[embedded content]
Comments under the YouTube video state: "I've been to Dreamstates, ASOT's but I never had so much fun as on this 6 Hour Classics Set", "Please Armin, for us trance fans since the beginning of the 2000s, play a set like this a least once a year", and "This set is a masterpiece! Covered the entire spectrum.Was amazing to be there, thanks Armin for posting", so you might want to check it out sooner than later!