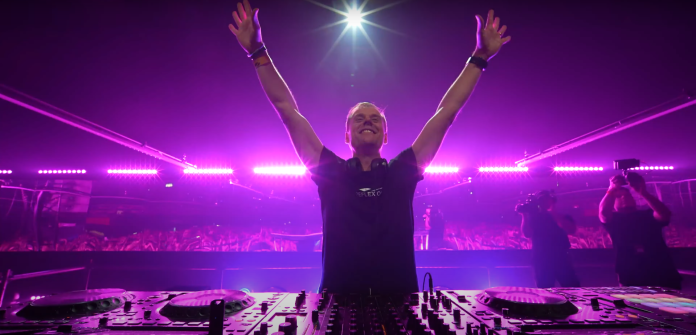 [WATCH] Armin van Buuren's ASOT Celebration Weekend Saturday Reflexion Stage Set
The first of three Armin sets from the Celebration Weekend massive event is now live on YouTube.
ASOT fans, we're calling you! As you might know by now, Armin van Buuren's iconic radioshow 'A State Of Trance' finally celebrated its 1000th episode with a jaw-dropping weekend event in Utrecht, Netherlands a couple days ago. Artists such as Ruben de Ronde, Ciaran McAuley, Ferry Corsten, Sneijder, and many others topped the lineup for a party that promised to live up to the milestone it would pay tribute to. And it did.
Top-notch production with lights, lasers, smoke, fire, and, of course, fantastic music, defined the quality of the ASOT Celebration Weekend. Its host, AVB, didn't disappoint either. With three sets played during the event, Armin made sure to let everyone know how versatile he's got over the years, with Big Room Trance, Classics, Remixes, and much more that he delivered from the booth.
Armin's Saturday Reflexion Stage Set
The first of his sets to be uploaded is his 90-minute Saturday Reflexion Stage set, packed with strong beats, face-melting saws and growls, heavy Techno/Trance hybrid pounders (not to be confused with Tech Trance, the genre), and past hymns. You'll find references to Delerium's 'Silence', Faithless' 'Insomnia', 4 Strings' 'Take Me Away', and more, paired with tons of Armin discography to enjoy. Watch the set right below!
[embedded content]
We'll keep you updated when the remaining Celebration Weekend sets are uploaded. In the meantime, though, you can always resort to checking the official A State Of Trance YouTube Channel.