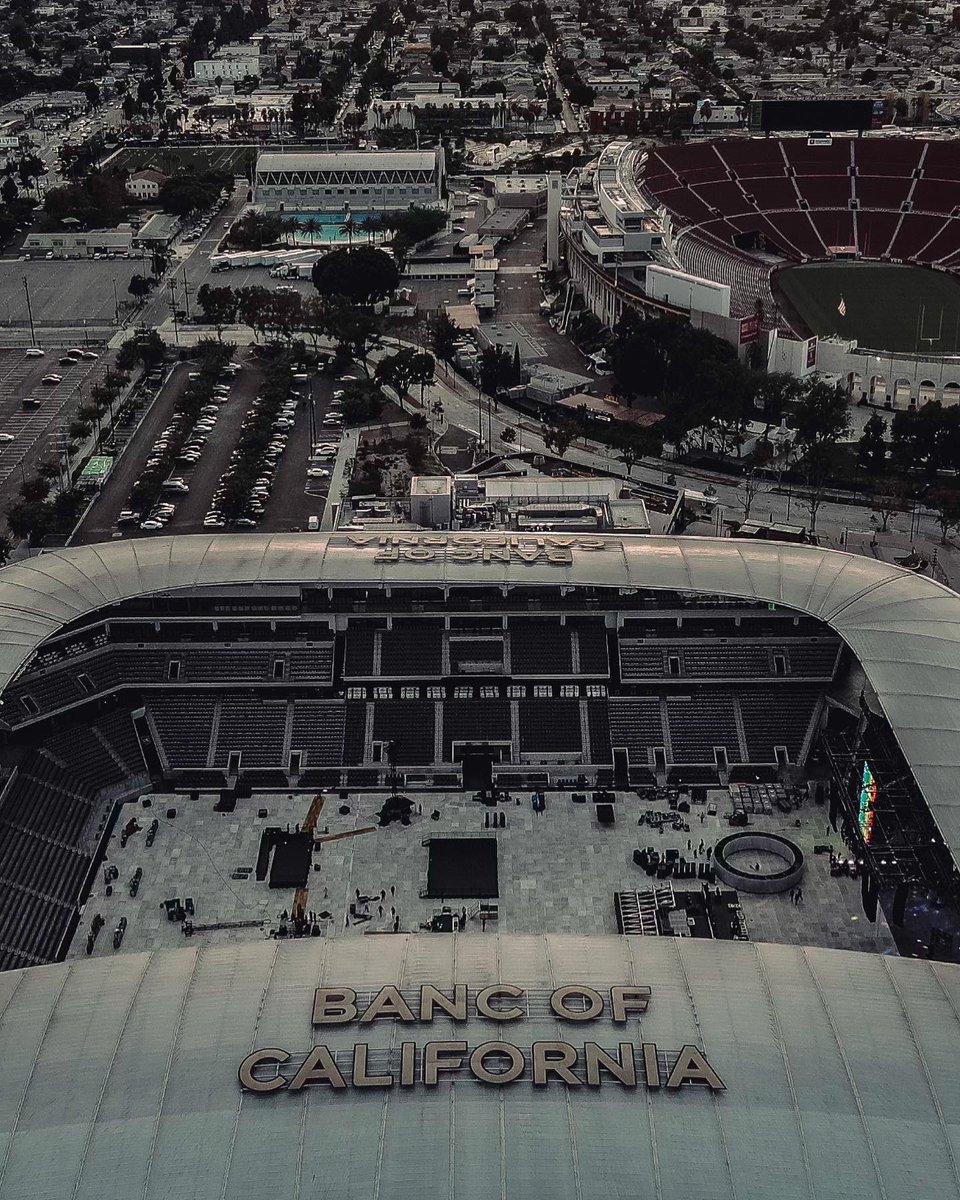 Swedish House Mafia Plays Through Rain, Damages Millions in Equipment
This past weekend the legendary Swedish House Mafia played at the Banc Of California Stadium in Los Angeles, California. This was a show over ten years in the making, when you consider that the group originally disbanded in 2012. To say that their return to the city of angels was nothing short of magical would be an understatement. I say this, as the trio returned to LA, and played the entirety of their set in the pouring rain. If this wasn't a fairytale homecoming for the Swedes, I'm not sure what is. The last time SHM played in Los Angeles, it also rained. Combine this with the fact that LA is a city that hardly gets rain, and you can see where I'm coming from.
Swedish House In The Rain
Over the course of the Trios headlining set, their team asked that they stop the show in order to preserve the audio equipment. With this being the spectacle that is Swedish House Mafia, you know that there was no way this was happening.
Due to the fact that they soldiered on and played until the end of the night, the trio ended up racking millions of dollars worth of damage done to their equipment. Despite the damage the rain caused, it should be noted that everything is scheduled to be good to go for their next show, this Tuesday in Vancouver.
According to TMZ:
"Swedish House Mafia had their fans dancing in the pouring rain, despite their team begging them to cut things short in order to save millions of dollars worth of equipment.

"…Sources close to the group tell us their team begged the guys to end things early on several occasions in order to preserve equipment, but they insisted to keep playing for their fans."

"We're told as a result, millions worth of audio and stage design equipment will need to be repaired or entirely replaced."

TMZ
Over the past few weeks, SHM has been taking their Paradise Again show all across the country. Having said that, the Los Angeles show was the biggest outdoor show they've done on tour as of now. To really drive this home, they had even added more effects to the venue specifically for this stadium show.
For an idea of what happened this weekend, be sure to check out this epic clip below from the show yourself. Axwell knows what's up, welcome back Swedish House Mafia.
[H/T] – TMZ
Follow Swedish House Mafia:
Instagram | Facebook | Twitter