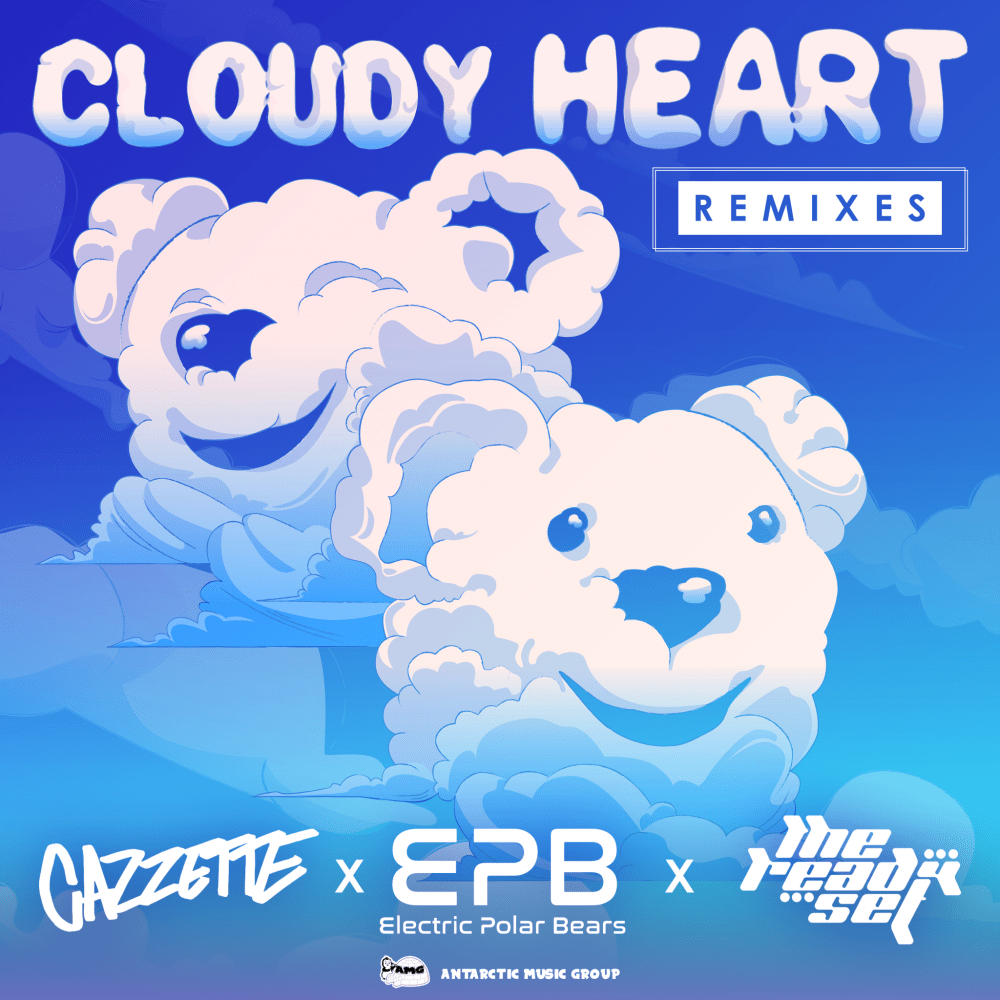 Electric Polar Bears, CAZZETTE & The Ready Set Drop 3-Track Remix Package Of Cloudy Heart!
The Electric Polar Bears are back in action. The last time we wrote about the Antarctic-duo, was for the remix package of their track 'You Never Know' in November of 2021 alongside tyDi. Now, we bring you a second remix package, however this time, for a different tune, with a different collaborator. The tune in question is that of "Cloudy Heart" featuring both CAZZETTE and The Ready Set. If you're a fan of any of these artists, this is a tune you do not want to miss. I say this, as the remix package is heavy.
Cloudy Heart Remix Package
The Electric Polar Bears 'Cloudy Heart' remix package is filled to the brim with exciting new music. Nestled within the package are three exclusive remixes from JD Farell, Wish I Was, and Yan Weinstock. Having said that, the album brings three unique, festival-ready edits of 'Cloudy Heart', and features a little bit of something for everyone.
European producer Yan Weinstock's version of the EBP original is a club-ready remix that showcases his trance-heavy discography. Purified Records' JD Farrell provides a nostalgic tone to the collection- with a stunning blend of deep melodic synths paired with the high-reaching vocals of the original. Finally, internationally-renowned TyDi joins the EP under his alias, Wish I Was. The Australian DJ highlights the vocals with a stripped-down rendition of the track paired with a light-hearted melody that provides a perfect sunset tune for listeners across the globe. Take a listen to the remix package, and let us know which one you like the most.
EPB Inspiration
When asked about the inspiration for the track, the EBP had the following to say:
"The meaning behind the track is about the exciting moment where that special someone has broken down the barriers and you are admitted to that special place in their heart. 'Cloudy Heart' refers to the questioning, conflict, and indecision that leads up to embracing someone new into your heart."
The Electric Polar Bears 'Cloudy Heart' remix package is out now on Antarctic Music Group, and can be streamed below, enjoy!
Follow EBP:
Website | Spotify | Facebook | Instagram | Soundcloud | Twitter| Youtube| Tik Tok