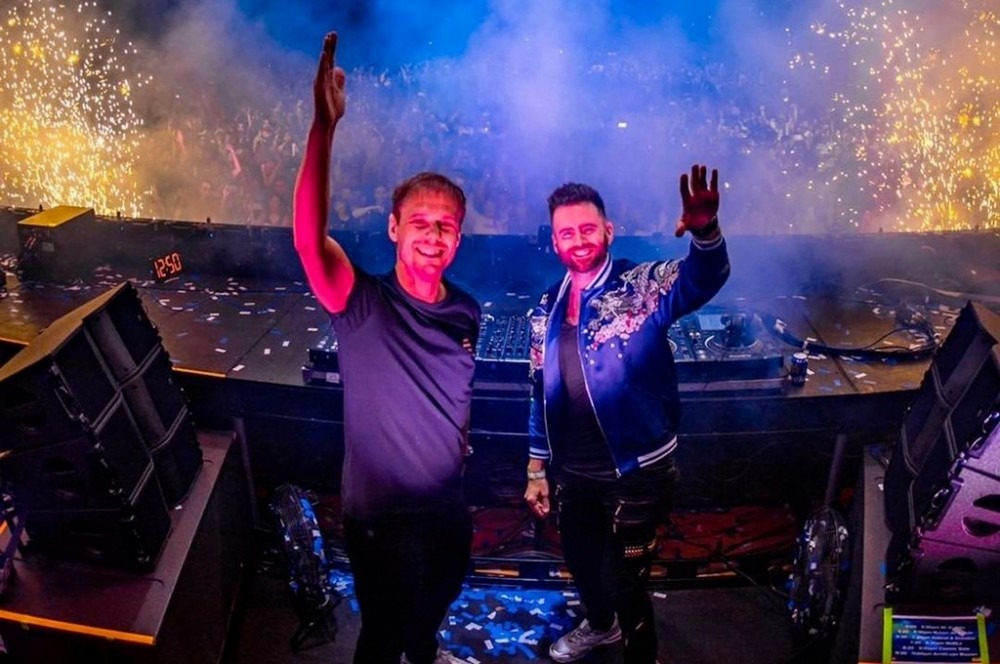 Armin van Buuren and Gareth Emery Drop Perfect Collab 'Forever & Always'
Trance fans have long wished for, and wondered, what a collab between the icons Armin van Buuren and Gareth Emery would sound like. It's finally become a reality. And the result is better than many of us could have ever dreamed. Armin and Gareth got beloved Owl City for the vocals to a perfectly beautiful and uplifting track. It's called 'Forever & Always'. 
"It's here!!" Armin said on social media on Friday and shared a video of the track when he debuted it at Ultra Music Festival in Miami. 
Armin dropped the track at the end of his Ultra mainstage set, which had an epic 10-plus IDs. 'Forever & Always' was the last one. It was one of those tracks that the crowd embraced and loved right away. A sunset moment that will live forever in the hearts of fans who were there to witness it. 
A couple weeks later at A State of Trance 1000 in Los Angeles, Armin again closed his set with 'Forever & Always'. But this time, he invited Gareth on stage for the legendary moment. 
Armin then went multiple big shows without playing the gem, which made fans wonder when the track would see the light of day. It's thankfully been released in time for the peak and end of festival season. 
'Life Goal Accomplished'
Gareth on Friday called it a "life goal accomplished!"
"So grateful to finally have this one out! After thousands of people asked for it over the years…" Gareth wrote social media. "Can't quite believe this dream collab has happened. Grateful."
We're beyond grateful too.
Owl City had a couple things to say about it too: "This turned out amazing. Really excited about this."
The track starts with piano and quickly brings in Owl City's memorable vocals with touching lyrics. It's not just a sad song though. Armin unleashes another one of his signature uplifting drops for the perfect, multi-faceted song.
Get ready for all the feels and waterworks live.
Listen to 'Forever & Always' on the platform of your choice here.