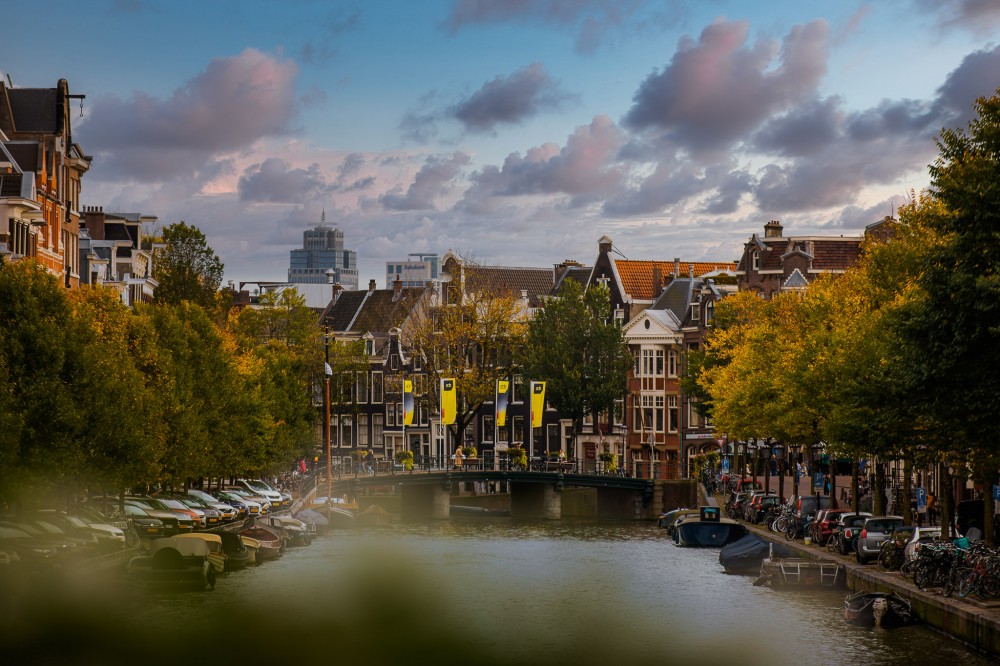 Amsterdam Dance Event Returns To Full Force and Dazzles Vistors
It is hard, to sum up 5 straight days of Electronic Music in one of the most beautiful cities in the world. This was my first Amsterdam Dance Event (ADE) and being overwhelmed with the number of events is an understatement. There was quite literally something to do at every hour of the day. With that, during the peak times of 10 PM – 6 AM, you had to choose between the best Dance Music artists in the world. A good problem to have of course.
The 27th edition of the Amsterdam Dance Event featured over 1,000 events and initiatives in over 200 locations across the city. It welcomed a record 450,000 people and 2,500+ artists and speakers. ADE has grown to become the most important and influential breeding ground for electronic music culture and talent.
Let's recap this massive conference.
The City of Amsterdam
Amsterdam is nothing short of an amazing global city. Its layout is perfect for walking but made for biking. I traveled from event to event on the bike and it's a necessity. Plus you feel like a local too. You can also take the tram which is option #2 in my view. Driving around and Ubering is not a viable option as it tends to take longer and will be expensive over time. I would arrive a few days before so you can understand the layout of the city.
The people of Amsterdam and those visiting are the best. I have never felt a more positive vibe while traveling. Everyone was so nice and welcoming. I met so many fellow producers and artists. People just wanted to get to know each other. Conversations were so easy and flowed from one topic to the next. I believe it is because we all have a love for electronic music. This music really does connect the world.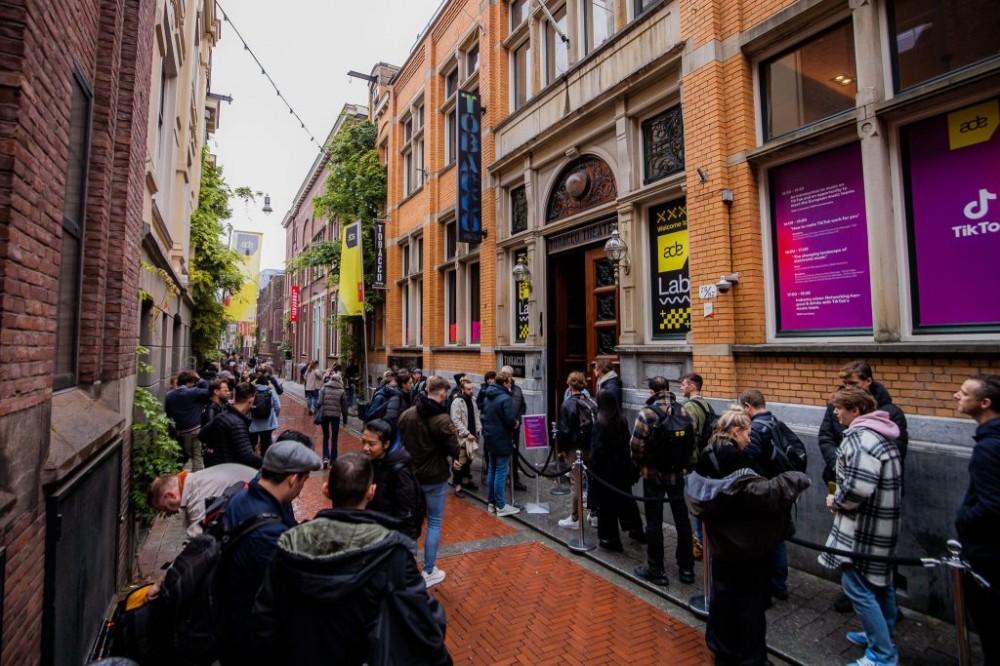 ADE Conference Events
There are so many clubs and event spaces in this city. Just looking at the program list will have you in awe. The conference events centered around Felix Meritis. The three-day ADE Pro program offered keynotes and in-depth discussions covering strategies, new opportunities, and urgent topics such as sustainability for live events, mental health for artists and professionals, social change, and inclusivity.
My favorite discussion was between Martin Garrix and Joseph Capriati. These two make completely different genres. But that was the point. As good friends, they have had different journeys but the same end game in mind. Each of them has become a household name in their respective genre and it was lovely to hear their stories.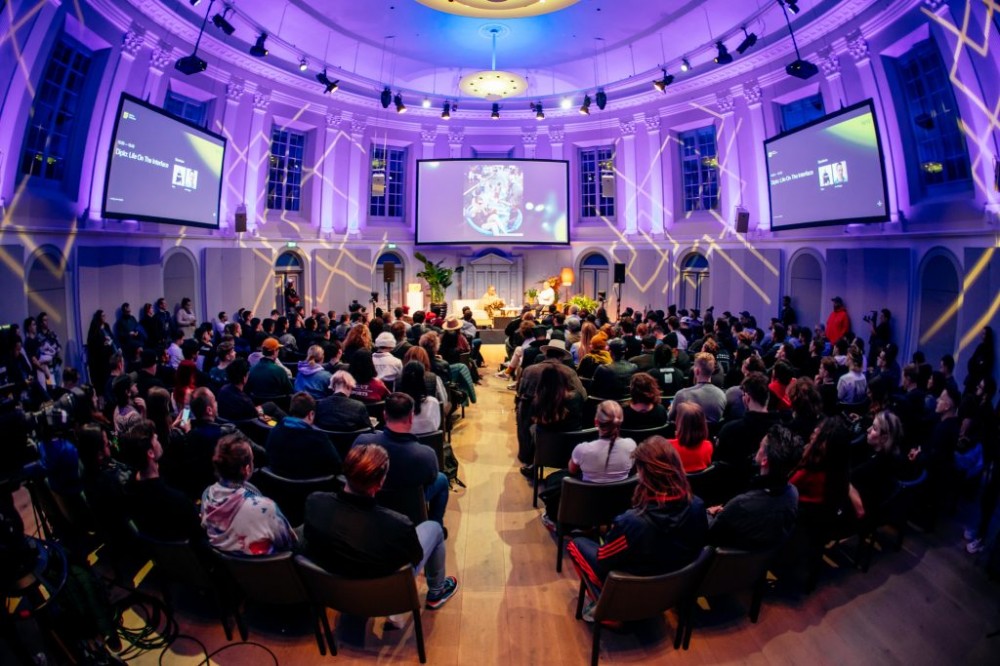 I should note you will have a lack of sleep during these 5-days. I averaged about 4 hours of sleep. Of course, it is up to you. Being I wanted to stay out late every night and then wake up early for a conference event, it led to little sleep. If you are just there for the shows, you should be fine for the most part. My view was this was only going to last a week, so why not take advantage of it?
The conference showcased the future of the electronic music industry and the wider world of live events and entertainment. Global industry leaders and tech experts discussed and showed how music professionals can utilize new technologies such as AI and Web3. The new ADE Lab saw a hugely successful first edition, providing a talent development platform nurturing and supporting the next generation in electronic music. Being a young producer, I appreciated all of the events.
Major companies were also in town for speeches including Warner Music, Coachella, TikTok, Q-Dance, Billboard, FUGA, shesaid.so, YouTube, and Meta.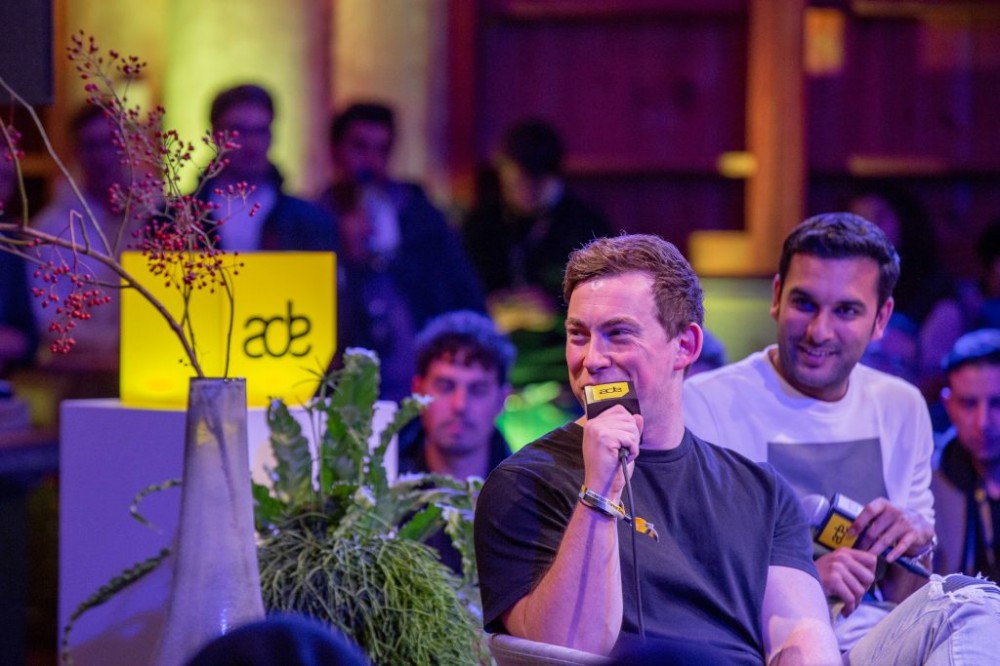 ADE Showcases, Parties, and More
Now we are getting to the real fun stuff. I will go in chronological order of the events I decided to go to. These of course are all personal preference but there was so many to choose from, it was hard at times. Wednesday kicked off the conference and it was packed that night. Eric Prydz presented HOLO and Awakenings had its opening night. Spinnin' Sessions, Afrojack's Wall Recordings, Diplo's Higher Ground, and Oliver Heldens all had events.
Awakenings had a super impressive ADE having events every night. Techno lovers must have been super happy. I attended the Monstercat showcase on Day #2. It was held at Melkweg in two separate rooms. Was easily in the top 3 events I attended. The European crowd was getting down to Monstercat Uncaged and Instinct. If you ventured upstairs there was also this smaller room playing just DnB. It was a nice switch up from downstairs.
Friday Night was one that I was most looking forward to. My favorite label STMPD RCRDS was taking over AIR. It was an intimate experience which I was not used to for a Garrix show. The crowd was super into it and the energy was surreal. Also on Friday was Techno Phenom Charlotte de Witte Presenting KNTXT at the Ziggo Dome. Claptone had huge night bringing The Masquareade with Vintage Culture, James Hype, and Meduza.
My final night in Amsterdam was filled with events I could not attend (more on that later). Joseph Capriati was at the renowned Gadhouder. Carl Cox presented Awesome Soundwave at the Ziggo Dome. Hardwell and Don Diablo both had respective label takeovers.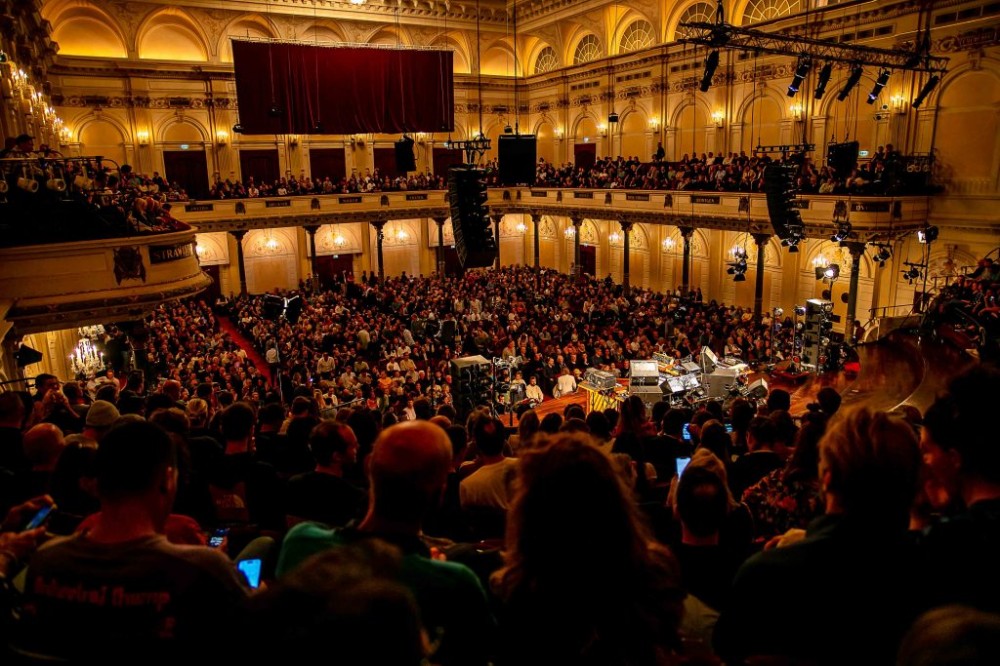 Amsterdam Music Festival (AMF)
My final night was at AMF. I actually had no intentions of attending this event originally but after seeing the lineup and some past videos, I realized I had to close my trip off here. I really felt this was the best cultural moment during my time in Amsterdam. While there was tons of Dutch to dance with, every country was represented there. We were able to meet some many fun people in every age group.
American and European Rave scenes vary for sure. While we both have a common love for the music, they is no colorful dress scene like we have. They wear normal clothes for the most part. It also is so embedded in their culture, you will see plenty of ravers age 50+. They are lovely to dance with too. It is super easy to get drinks in this venue so no need for a hydration pack.
This was the best choice I could have made during the whole festival. It took place in Johan Cruyff Arena which is actually a soccer/football stadium with a roof. AMF was cherry on the top of an amazing week in Amsterdam. The line-up of Martin Garrix, Armin van Buuren, Afrojack B2B Nicky Romero, Tiesto, Timmy Trumpet and many more was one I could not pass up.
Thanks to all the incredible people I met along the way I will for sure be back next year. Amsterdam Dance Event will be back next year from October 18th – 22nd.