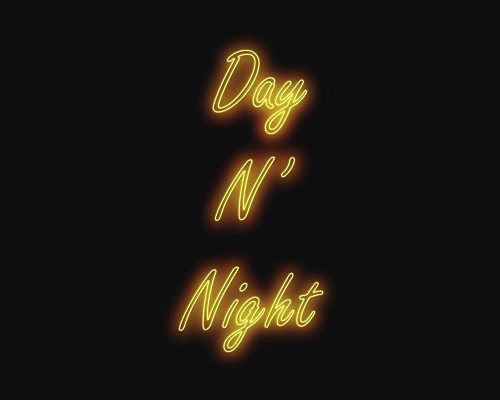 VAVO released an addictive track featuring ZHIKO !
If you haven't heard the hottest new duo to climb the ranks the Electronic music scene, then it's about time you should. VAVO combines the musical talents Vancouver native Jesse Fischer and London-born Alden Martin, separated by distance but certainly not by music as they have continuously taken the scene by storm for the last 3 years. With a diverse repertoire reaching to a widely appreciative audience, their ability to stay ahead the curve is proven once again with the brand-new release 'Day N' Night'.
'Day N' Night' is a ***y Future House single with anthem written all over it. The track starts f with little flirts bassline as the boys re-ignite their relationship with established EDM vocalist ZHIKO after the success their chart topping single 'Anything for You', who goes on instantly set the tone. ZHIKO gives an astounding performance throughout the song with his unique vocals coming into play in the chorus and giving us enticing spoken word verses.
A deep and driving groove that leans towards the bassier side the spectrum fers a stunning depth to the beat that grips you by the soul. The perfectly produced tune then shows f a stripped back mid-section that makes for a smooth transition into the stupendously catchy chorus. The infectious lyrics will have you singing along after just one play, making this a certified banger.
VAVO have previously seen support from industry titans such as The Chainsmokers, David Guetta and Tiesto and are determined to earn their place amongst the greats. Their list achievements doesn't stop there as they have had a whopping 4 out 5 their last releases chart on Billboard along with featuring on renowned playlists such as Spotify's Friday Cratediggers, Dance Rising and Mint along with Apple Music's Dance XL, All Day Dance and Breaking Dance.
With the release already garnering excitement from all corners the dance industry and music video on its way, it's clear that VAVO are ready to put their stamp on 2020 too. 'Day N' Night' will be out on KESS Talent Management's very own label KESS Records.
Listen to 'Day N' Night' below and tell us what you think !
Follow us on socials