Dubai's awaited UNTOLD FESTIVAL has announced its first set of artists. The Romanian festival giant made public its Dubai arrival in grand style earlier this year. Trance legend Armin Van Burren performed atop the Burj Khalifa in August. This was to mark and subsequently celebrate the festival's advent in the city.
Armin predictably sees himself as a part of the line-up announced. Also joining him are global superstars Hardwell, Don Diablo and Timmy Trumpet. The legendary Paul Kalkbrenner and the elite Major Lazer Soundsystem are prominent names added as well. Vocal crossover Pop stars Bebe Rexha and Ellie Goulding and rapper G-Easy make it to the roster.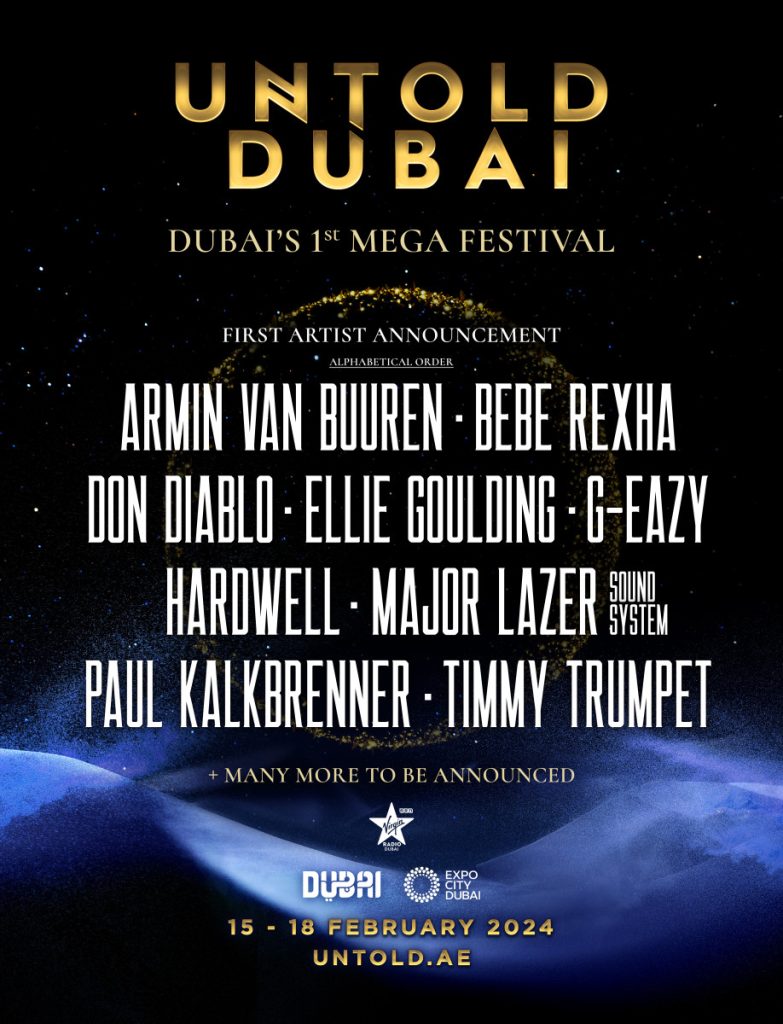 An extravaganza awaits against the dynamic set-up of the EXPO City, Dubai, where it is scheduled to take place. It pledges to be an audio-visual marvel coupled with state-of-the-art production and facilities. Untold Dubai had already been billed as 'Dubai's 1st Mega Festival' with an estimated 21,000 passes already been sold. It takes place from February 15-18, 2024.
Tickets can be procured here.