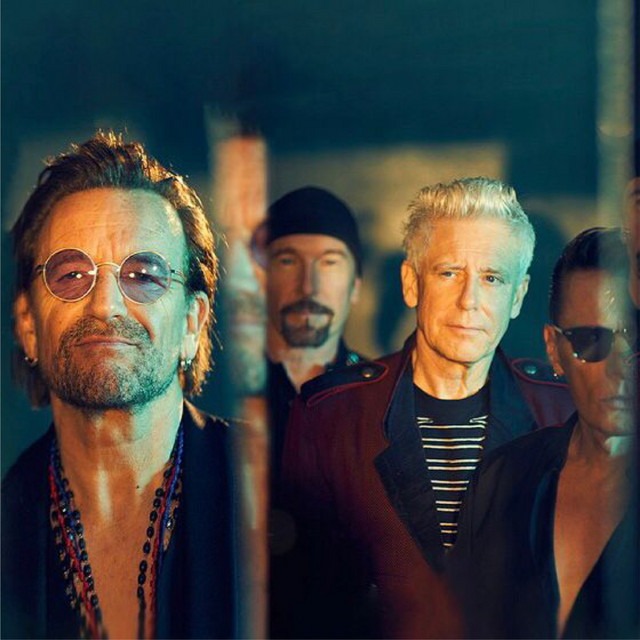 U2 Will Be First Performers At New MSG Sphere in Las Vegas
If you haven't yet heard, a spectacular new venue is being constructed in Las Vegas. The MSG Sphere is scheduled to open in 2023 and will feature the world's highest resolution LED screen. U2 has just been announced as the first performance. The $1.8 Billion arena has been under construction since 2018. It will offer a multi-sensory experience and be a new way to enjoy live entertainment.
U2's concerts at the venue will be part of a residency that will be spread out over several months and be performed on non-consecutive days. MSG Sphere will seat 17,500 people but be able to expand to 20,000. This will be coupled with a 170,000 speaker multi-layered audio system. MSG Sphere at The Venetian will be the largest spherical structure in the world at 366 feet tall and 516 feet wide.
MSG Sphere will feature a 1,000-foot pedestrian bridge that will connect the venue to the Venetian Expo Center. The plan is to have a state-of-the-art "beam-forced" sound transmission with "infrasound" haptic flooring systems. Basically, guests will really be able to FEEL the audio. The exterior would be a 350-foot round dome that is fully programmable to visualize a number of things from the earth itself to the surrounding skylines.
While U2 will open the doors of the new venue, we begin to wonder what DJs will grace the stage? Whoever does, it will be an experience like no other.