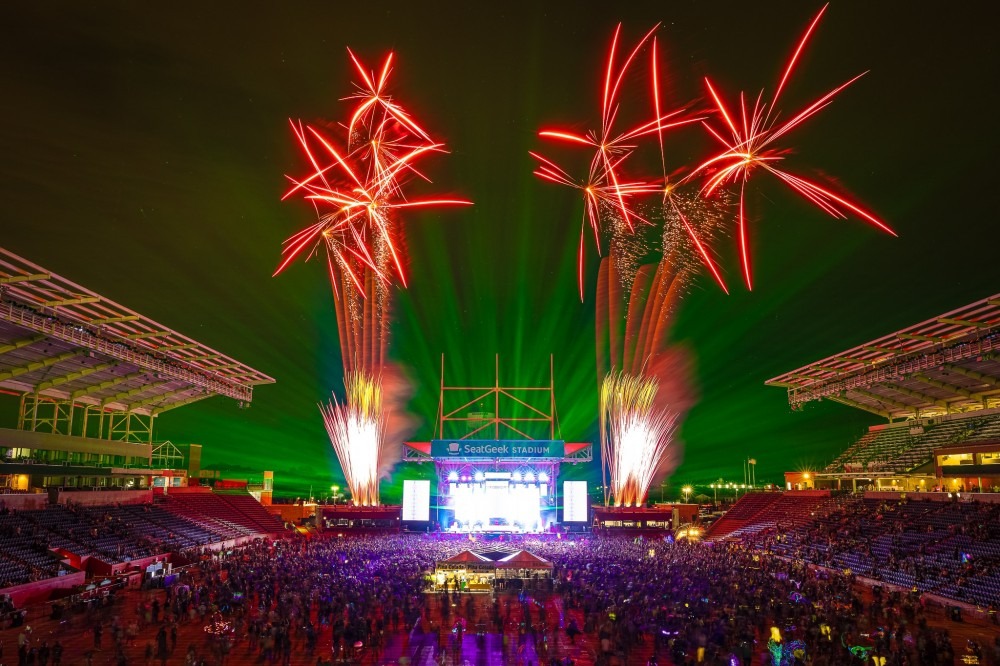 Top Artists to Catch at North Coast Music Festival 2022
Festival season is in full swing, and we couldn't be happier. EDCLV, UMF, and Tomorrowland have all come & gone, but there is one festival still pending with a lineup that rivals even them. The festival in question is the North Coast Music Festival. If you've never attended, you might just be keen on doing so by the time you've finished reading this. Below are our picks for who we think are the top artists to catch at North Coast Music Festival 2022.
Top Artists to Catch at NCMF 2022
North Coast Music Festival is set to take place over three days, running from Friday, September 2 – Sunday, September 4, 2022. It is slated to be held at Chicagoland's SeatGeek Stadium Campus. With over 105 unique sets, spread throughout five different stages, you are going to have more than enough music to keep you busy. The official lineup has 50+ acts on it, with even more when you count the local, and opening DJs. Having said that, these are the acts we recommend checking out at NFMF 2022.
NCMF HEADLINERS
My first pick has to be the A State Of Trance legend & Armada labelhead, Armin Van Buuren. This will be his debut at North Coast, so with that being said, expect fireworks. For a peek at what he's been up to lately, check out our Armin archives, here.
Another debuting act is that of Diplo. Known for his various collaborations, and recent venture into the world of house music, Diplo is in a league of his own. If you've yet to see the Mad Decent labelhead, this is someone you need to see ASAP.
Kaytranada is set to take the stage this coming September, and will be sure to bring the heat. Kaytranada just won the Best Dance/Electronic Album for 'BUBBA' at the this years GRAMMY Awards. If this isn't reason enough to see him, I'm not sure what is.
Subtronics is another name that comes to mind after giving the lineup a lookover. While not a basshead myself, I can't deny what the man has done for the world of dance music. If you want to get weird and wonky, this is the set to catch. With that being said, try not to break your neck!

Gryffin, Slander, & SVDDEN DEATH are all set to take the stage. If you're a North Coast veteran, then these are some names you might not know. I say this, as this will be all three of their debuts. All different in their own rights, they each bring something different to the table. You can vibe out to Gryffin, sing your heart out to Slander, or get moody to SVDDEN DEATH — the choice is yours.
NCMF SUPPORT
As far as the supporting acts, go, there are four that stand out to me right off the bat. The first of these is Cid. I say this, as the man has some serious skills. While a seasoned producer in his own right, his DJ sets are some of the best around. Check him out – you won't be disappointed.

Eli & Fur are up next. They are an electronic music producer duo comprising Eliza Noble and Jennifer Skillman, who hail from London, England. They are known for their deep, melodic progressive house music. Eli & Fur have been working together since they were in their teens, so the synergy between the two is unmatched. If this is your vibe, they got you covered.

If you're into tech house, then Martin Ikin is the man to see. He's been making some noise for years now, and is now bubbling hot. If you've been to any party over the last few years, I'm sure you've heard his track 'Hooked'. If not, check it out now.
Finishing up our picks for who to catch is Mitis. The last time we wrote about him was for his & Ashibah beautiful Remix Above & Beyond's "Almost Home". Known for his take on melodic bass music, he's true gem in the scene. Check the track out, here.
North Coast Music Festival
Firstly, as stated before North Coast Music Festival's 11th annual edition will take place from Friday, September 2 – Sunday, September 4, 2022. Secondly, it will be held at Chicagoland's SeatGeek Stadium Campus. Having said that, the event is right around the corner. Lastly, if you haven't secured tickets yet, now is your chance before they sellout.
For more information, be sure to check out the official website, here. Additionally, tickets for North Coast Music Festival can be found here. In conclusion, the festival schedule by day can be found below, see you there!
NCMF Stages By Day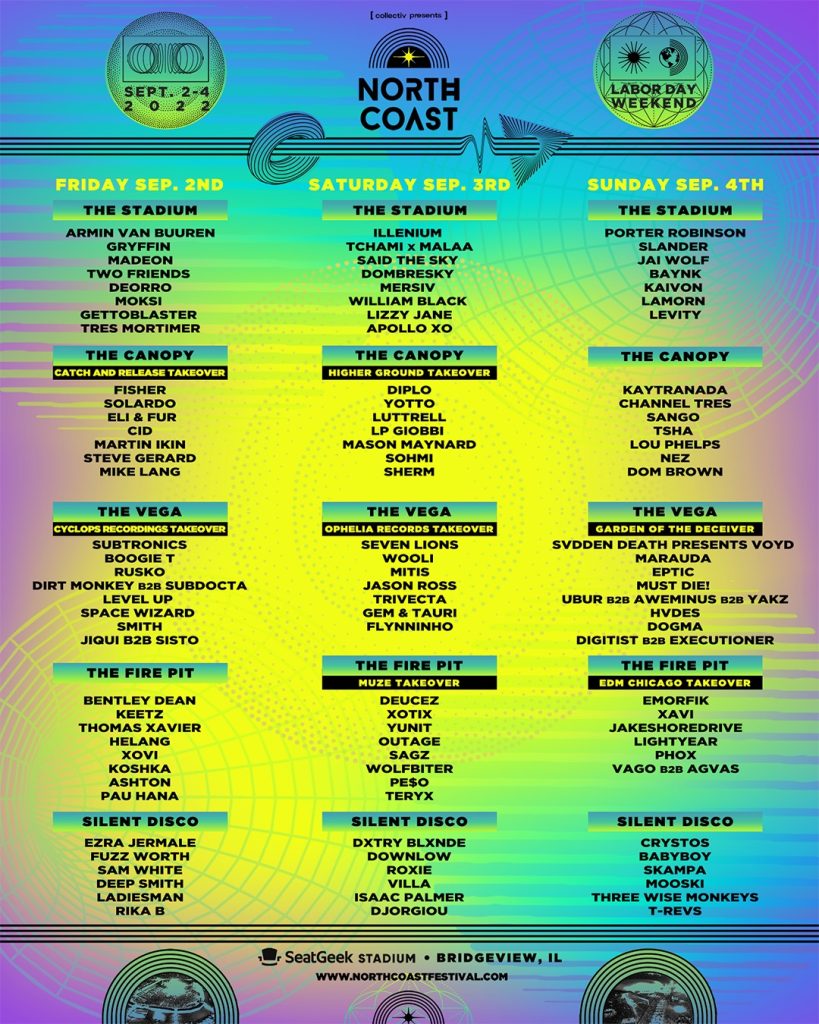 NCMF 2021 Official Aftermovie
---
Follow North Coast Music Festival:
Instagram | Facebook | Twitter | Official Website
About NCMF: