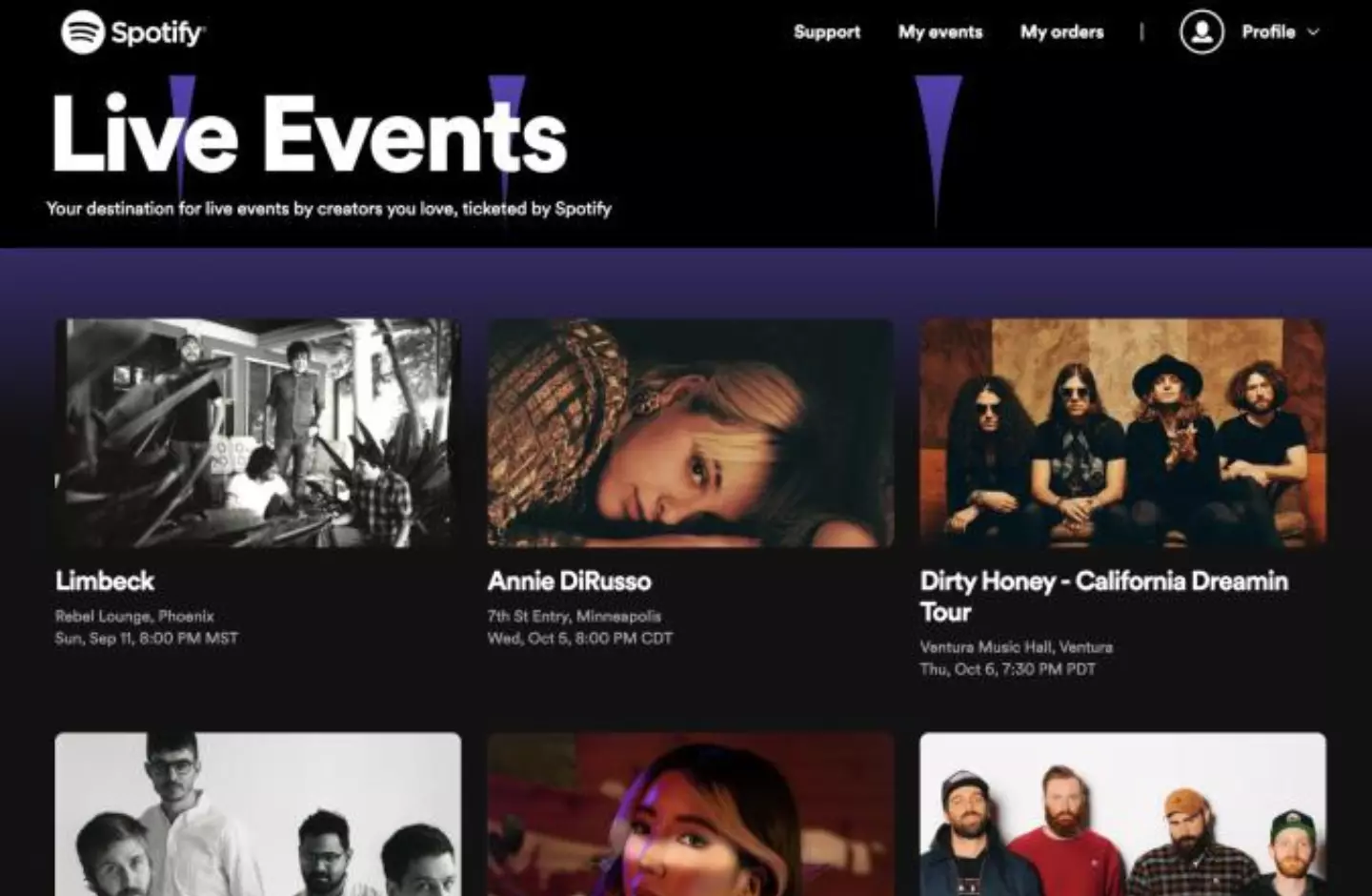 Spotify Is Now Selling Concert Tickets on the Platform
Spotify has launched a new site to sell tickets directly on its platform, instead of redirecting users to partners such as Ticketmaster and Eventbrite. The app enlists upcoming events and lets fans to purchase tickets to these shows through debit or credit cards. Users need to have a Spotify account to enjoy this service.
Last June, Spotify announced the addition of a feature called the "Live Events Feed" that would search for the best events. Now it even offers prices and entrance passes for those parties. Apparently, this is one of the many moves the company will have to diversify its actions beyond music streaming. Furthermore, they do this in order to generate more than 100 billion in annual revenue.
Currently, the Spotify Tickets site lists gigs for artists like Limbeck, Crow, Annie DiRusso, Four Years Strong, and TOKiMONSTA. These artists are performing in the U.S. in the coming months. The company describes its action as "your destination for live events by creators you love, by Spotify." Currently, they are focused on pre-sales more than primary sales of tickets.
Venues, Forms and Organizer With Spotify Tickets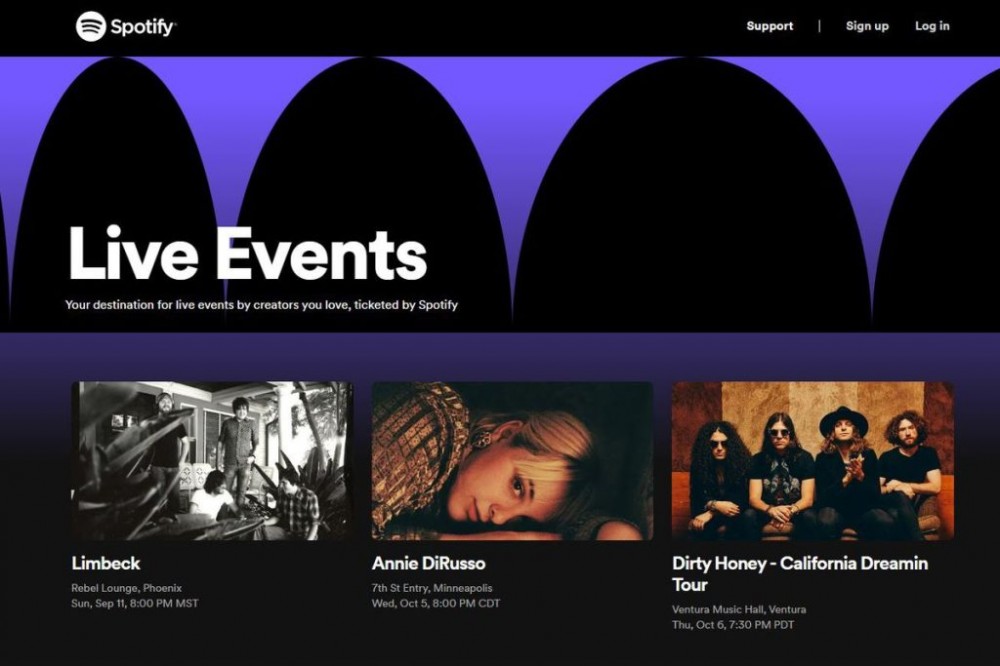 Spotify says you must present your email confirmation and a valid ID at the venue's box office to pick up your tickets. It also prohibits the resale of its tickets, something that this pickup policy should help prevent.
"At Spotify, we routinely test new products and ideas to improve our user experience. Some of those end up paving the path for our broader user experience, and others serve only as important learnings. Tickets.spotify.com is our latest test. We have no further news to share on future plans at this time"

Company statement on TechCrunch
The details tab includes information about support talent and specific data about the event. These include opening hours, address of the venue, etc. From a legal standpoint, it mentions that the site works more like a ticketing agent with a commission for the booking. It also states that it can be selling tickets on behalf of "third parties which can include venues, event promoters, fan clubs, and artists, as their disclosed ticketing agent".
"Once you successfully purchase your tickets, an email confirmation will be sent to the email you used to register for your Spotify account. To collect the tickets, go to the Box Office and present your email confirmation and a valid ID."
Some venues of this initiative are members of the National Independent Venue Association (NIVA) a U.S.-based organization representing independent venues. Therefore, Spotify may not consider many venues part of the Ticketmaster system under Live Nation at this time.