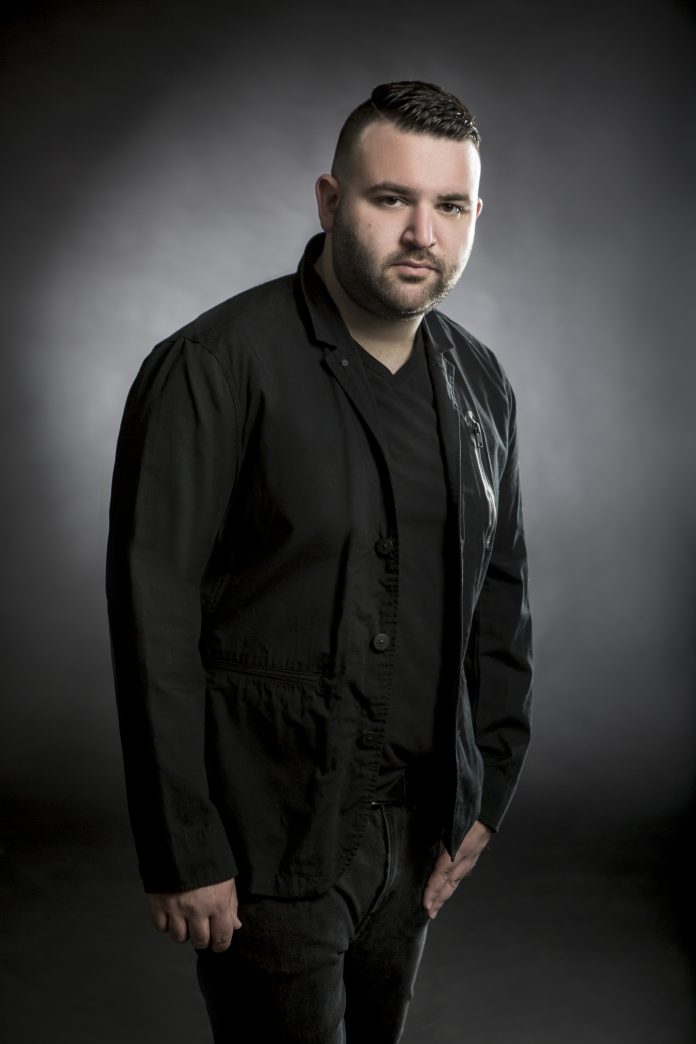 Tensteps Shares a Sneak-Peek Into his Studio Setup, Gear and Production Processes
With unmissable releases, collaborations with Andrew Rayel and Standerwick, and the support of the likes of Ferry Corsten and Armin Van Buuren, Tensteps is certainly shaping up to be a name to follow. 
His hard-hitting style and sound that mixes elements from Trance, Psytrance and Melodic Bass, to name some, have quickly gained the attention of listeners worldwide, eager to enjoy his music and incredible live performances. 
While he gets ready to hit the road, joining Andrew Rayel's US tour during the winter, we invited Tensteps to talk about his studio setup, production processes and gear. 
Hello Tensteps! How are you doing?   
Doing great!  Busy working on my sets for my upcoming tour dates! 
Can you walk us through your studio? How does your setup look like?   
It's pretty simple.  I have an M1 Macbook Pro for my computer, that sits off to the side so I can have a 32" curved monitor as my main screen.  My studio monitors are Yamaha HS8's, I use an Audient iD14 interface, and a Native Instruments Komplete S88 MK2 keyboard.  That's about it! 
Which DAW do you use to produce music?   
I'm a Logic guy, always have been. 
Can you describe how the usual workflow looks like when starting a new track?   
There isn't really a "usual" workflow for me.  I'll start wherever my idea starts.  Sometimes it's a lead melody, sometimes it's a vocal idea for a hook, sometimes it's a chord progression, it really could be anything. 
Do you have a favorite spot in the studio where you always feel inspired?  
Sitting in front of my keyboard is where most of the magic happens. 
What's your favorite piece of gear in the studio?   
I really like the iD14 interface.  It's really high quality and very affordable for what it is. I tell people it's almost like the UAD interfaces' quality, but without paying for the in-unit processing power. 
What's the oldest piece of gear you own?   
My microphone for sure. It's a Sterling Audio ST51 that I got at Guitar Center for like $80 over 10 years ago, and it's still going strong. 
What's the studio's most recent acquisition?   
I got this Macbook Pro in September 2022.  I upgrade computers every 18-24 months or so since I run them pretty hard.  I'm hoping that now that I have the M1, it'll last longer before I start to notice real performance issues.  With my old laptops, I would start to see a noticeable performance decrease when working on big Logic projects after about 12 months, and by 18-20 months it was causing headaches for me in the studio. I'm hoping that doesn't happen with this one. 
Is there something you'd like to add to the studio in the future?  
 I recently moved so, I still have a few acoustic panels I need to hang (especially on the ceiling, I've been procrastinating doing those for 2 months because I have to move my entire desk out of the way).  But beyond that, I have all the equipment I want for now.  Now I just need to create a vibe.  I want to install some smart lighting so I can set a mood when I'm working. 
Do you have any fun stories regarding producing in your studio?   
Honestly, I mostly produce by myself, so there really aren't many stories from the studio.  Any collaborations I do are usually just sending stems between myself and another producer, so we're not in the same place working on it together.  But, of course, it's always fun to hear something you've been working on for a while taking shape and becoming what you heard in your head! 
Tensteps Online: 
https://www.tenstepsofficial.com/
https://www.instagram.com/tenstepsofficial/