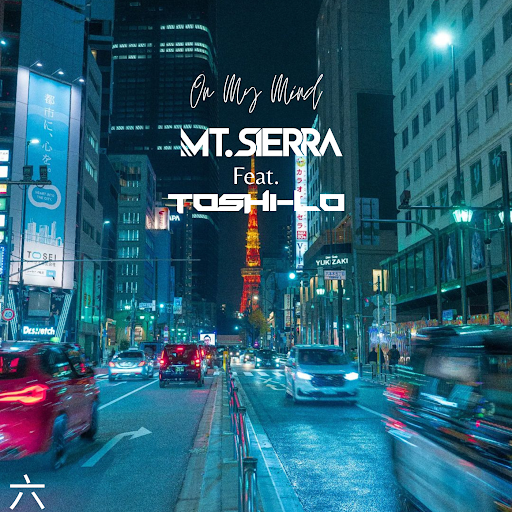 Mt. Sierra's Masterpiece, 'On My Mind' Feat. Toshi-Lo
Los Angeles based techno and house artist, Mt. Sierra releases his first track of 2023, 'On My Mind' Featuring Toshi-Lo. In detail, 'On My Mind' is a song about being over taken by thoughts of a loved one. Also, It carries heavy emotion and is sure to become an instant club hit. The track's upbeat rhythm and emotional lyrics make for a memorable experience for any listener. The perfectly built arrangement will stay with any listener long after the song is over.
"I'm thrilled to be releasing 'On My Mind' with Toshi-Lo. It's a song that we've put our hearts into and we can't wait for everyone to hear it. We originally came up with the idea back in 2018, so this is a tune that has been a long time coming! We hope it connects with people and becomes a staple on dance floors around the world."

– Mt. Sierra via interview with EDMtunes
Mt. Sierra's performances stay consistent in the club world of LA following his graduation from ICON Collective School of Music. Coming from the barren south of Texas, Mt. Sierra is self made in his musical education and motivational drive towards success in his DJ career. Education is his top priority as he is currently in the Los Angeles Film School chasing his music business degree. At the same time, he continues making waves in the EDM scene with his unique sound and ability to captivate audiences with his local energetic performances.
What's all the hype around 'On My Mind'?
'On My Mind' is a classic dance track that emphasizes the music that made Mt. Sierra fall in love with dance music, all together. It embellishes the sound of the Los Angeles based producer created in his 10 years behind the computer. The large bass synth that takes over your ears carries the sound that is deeply rooted in the production of Mt. Sierra.
The musical journey of 'On My Mind' pushes and pulls the listener forcing them to move their bodies. Mt. Sierra has perfected the skill of building tension and releasing it at the perfect time. With help from fellow producer and DJ Toshi-Lo, the two have created a solid club banger.
Stream and conclusion
Artist enter the industry almost Daily but very rarely do they last as long as the likes of Mt. Sierra. You can tell he has a goal and no matter what he is going to reach it. His music is polished and he is well on his way to the levels of the artist that at one point motivated him to take on the challenge of becoming one of the world's next best DJs.
Stream 'On My Mind' Here