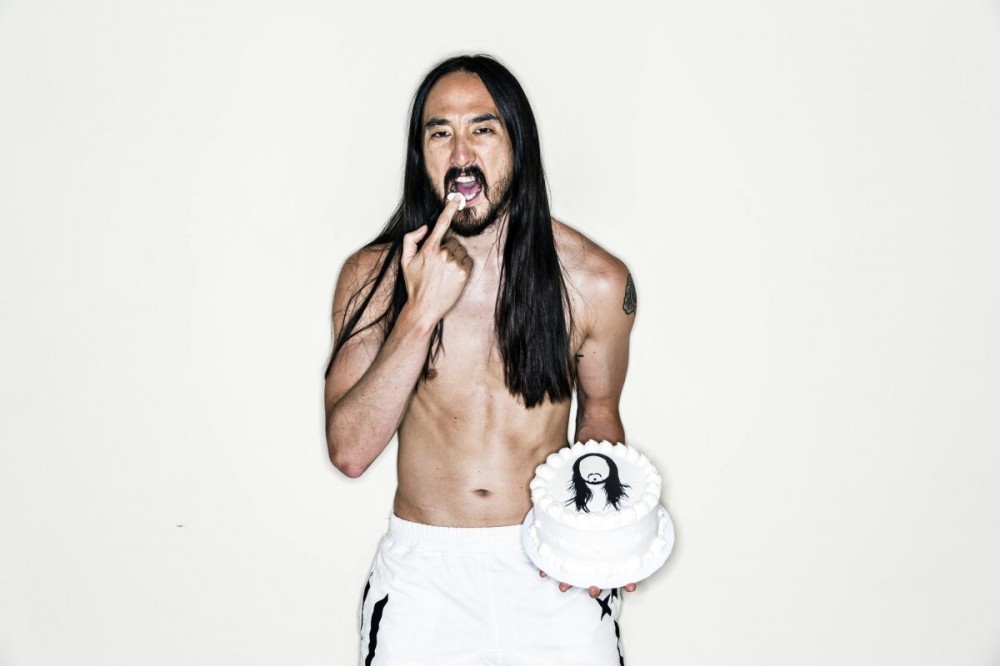 Steve Aoki Drops New Album HiROQUEST: GENESIS
Steve Aoki has returned with an array of new music! The 2x-Grammy-nominated artist released a full-length album HiROQUEST: Genesis. It features collaborations from Taking Back Sunday, Kane Brown, PnB Rock, Georgia Ku, Bryce Vine, Santa Fe Klan, Lil Xan, Goody Grace, and more.
In celebration of release day, Aoki shares a new single "Movie Star" featuring MOD SUN and Global Dan. It comes equipped with a high-energy music video that finds the trio transforming a mundane afternoon at a SoCal high school into an impromptu dance party. He has this to say:
"This is a fun record that takes you back to being a kid in high school when you have all these aspirations," says Aoki. "It's something that a lot of kids can relate to. Both MOD SUN and Global Dan have such personalities too, making it such a jam."
HiROQUEST: Genesis
HiROQUEST: Genesis taps into the angst, anxiety, and pent-up energy felt throughout the pandemic. The tracks draw equally on Aoki's history with alternative rock bands and embrace contemporary musical trends like Latin and pop while retaining his signature EDM aesthetic.
The songs of HiROQUEST: Genesis comprise five chapters, each detailing a different mythological faction, and the album opens the door for fans to enter a vast world that threads together the music with a new collectible trading card game co-created with MetaZoo Games, which Aoki co-founded and launched in March of 2021.
Check it out the 26-Track album below!