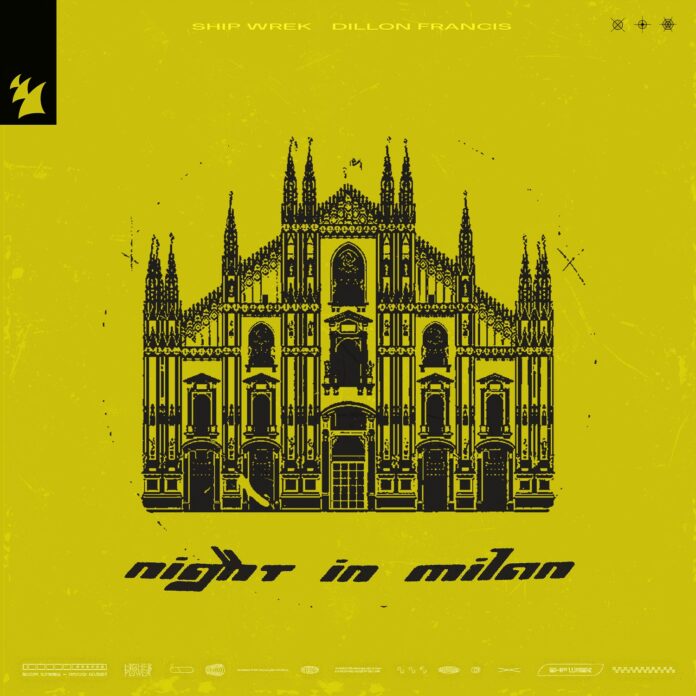 SHIP WREK DROPS DILLON FRANCIS COLLAB AHEAD OF FORTHCOMING 'NO GUEST LIST' EP !
Following the release of 'Sober' and 'Misbehave' (with Disco Lines), Ship Wrek drops a fresh link-up with Dillon Francis ahead of their forthcoming five-track EP. The latest in a series of collaborations with industry heavyweights such as The Chainsmokers, Galantis and Valentino Khan, 'Night In Milan' is one of the most energetic and uniquely structured tracks from the L.A.-based duo's 'NO GUEST LIST' EP, which will see its release on Armada Music on May 5.
Ship Wrek and Dillon Francis join forces again, following their collaboration 'It's My House' in 2020, for a stylish tune that's a potent blend of their respective trademark sounds. 'Night In Milan' brings out an edgy side of 'NO GUEST LIST', Ship Wrek's club EP that's sure to do a number on dance floors worldwide. Aptly named, a common thread of Ship Wrek's shows – from Academy LA to the DoLab at Coachella – is an overflowing guest list.
"Dillon has always been one of our biggest influences, and he was one of the first major DJs to support our music. Over the years, we have had the opportunity to play shows, travel and work on music together, while becoming good friends along the way. We were hanging out and making music, and wanted to create something that could be played in all of our sets. We're stoked to be putting out another record together".– Ship Wrek