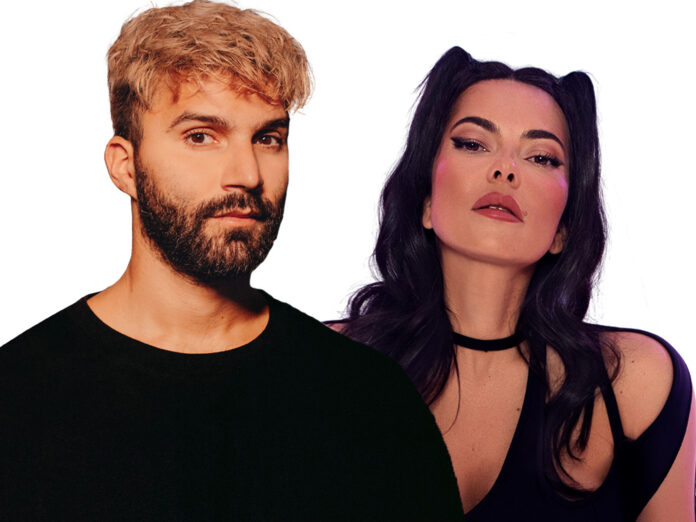 R3HAB and INNA revive Sash!'s 1997 dance hit into "Rock My Body" !
The Dutch/Moroccan heavyweight R3HAB teams up with Romanian superstar INNA for "Rock My Body," a fresh remake of German pop artist Sash!'s 1997 hit "Ecuador." The original was a sensation in European clubs in the 90s as well as on TV and radio airwaves. R3HAB plays to today's trendy obsession with the '90s era by utilizing its uplifting beat and adding some of his signature sounds, while INNA lends her sultry vocals.
"Rock My Body" delivers nostalgia in a fun, dancefloor-friendly gem that feels equally as relevant today as it would have almost three decades ago. R3HAB recently released "Dom Dom Yes Yes" with Timmy Trumpet and Naeleck, as well as "Run Till Dark" with Now United. 2023 is proving to be the year that he truly shows off his production skills with ever-expanding sounds and genres, so keep an eye out for what he comes up with next.
"'Ecuador' was one of those records that cut through the noise and redefine a genre. Now, 26 years later, it's an honor to work with SASH! and INNA on "Rock My Body." The iconic melody deeply taps into my childhood memories, and 11-year-old me would have never expected this collaboration would happen. This record came together naturally — I had an idea for its energetic dance-pop production and couldn't sleep until I figured it out in detail. Both INNA and SASH! have long track records of bringing innovative change to the global dance music scene, and it's been a pleasure creating "Rock My Body" together" – R3HAB