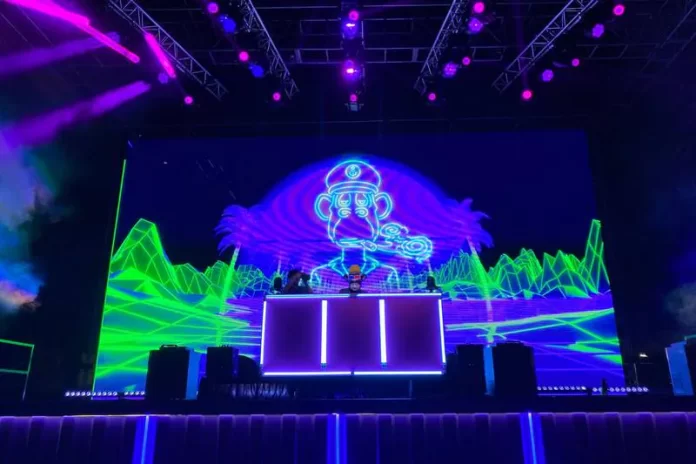 NFT Event Attendees Report Eye Burn & Vision Problems
A handful of festival-goers suffered vision problems and extreme eye pain after attending Hong Kong's Apefest, an exclusive event held from Friday to Sunday for Bored Ape Yacht Club – a group of cryptocurrency enthusiasts who own unique digital images of primates that cost tens of thousands of dollars apiece-, its members and their guests. As a matter of fact, more than 20 people reported serious eye injuries after the final day of Apefest, with several of them forced to go to the hospital because of it.
Yuga Labs, the parent company of Bored Ape Yacht Club, spoke with 22 people who had eye problems after Apefest, said Louise Conroy, a company representative :
"We are very distressed by these reports. Regardless of the outcome of the investigation, we intend to do the right thing by our community members."
Attendees took to X (formerly Twitter) to ask other fest-goers if they had similar symptoms. Some reported burning eyes, temporary blindness, and overall skin burns. Apparently, UV light from the stage could be the cause of it all. UV radiation can cause photokeratitis, which is essentially a condition that is caused by prolonged exposure to extreme levels of UV radiation, typically from artificial sources, but can also come from natural sunlight reflecting off bright surfaces such as snow, more commonly known as snow blindness.
Bored Ape Yacht Club released a statement on Monday. The exclusive club stated that "less than 1% of those attending and working the event had these symptoms". More than 2,250 people attended Apefest. While the investigation is still pending, we hope that everyone affected is doing better now.
Stay tuned for more news!