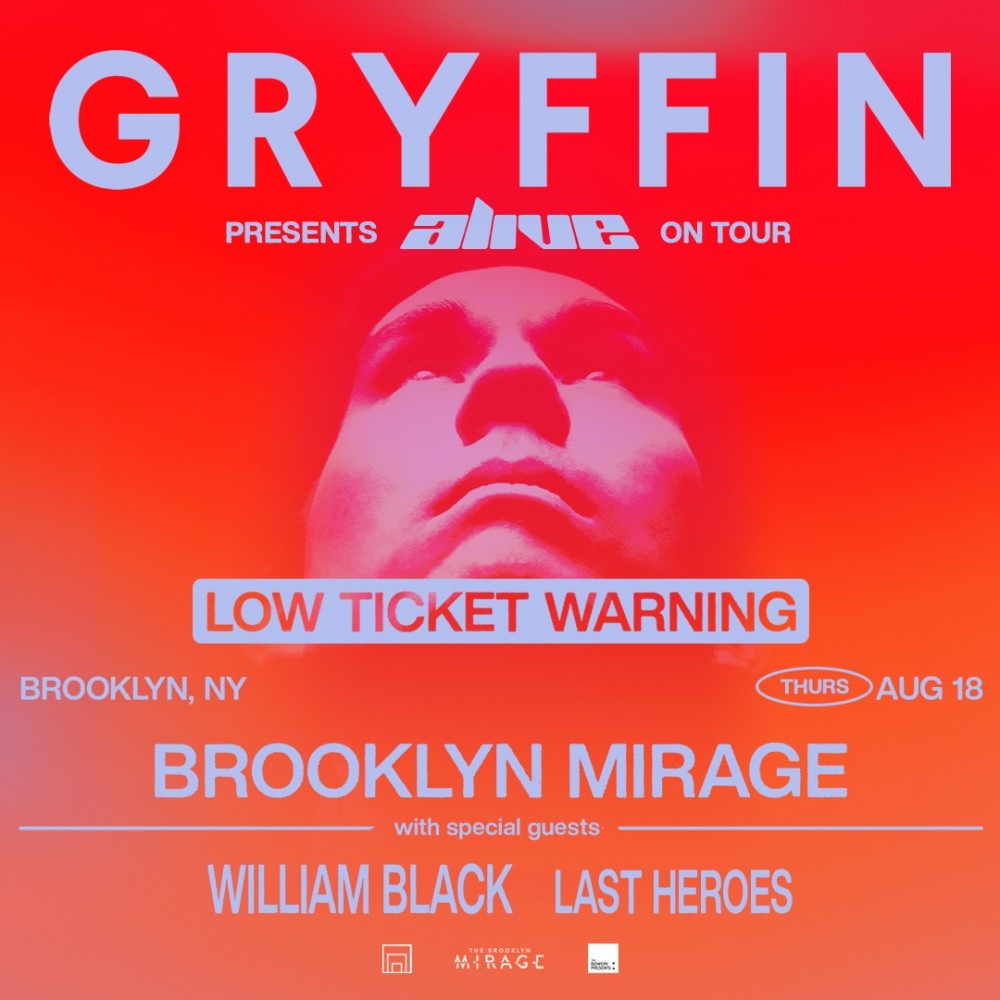 [Interview] Gryffin Chats With Us About His Upcoming Shows at the Brooklyn Mirage and What to Expect from His Upcoming Alive Tour
Gryffin is getting ready to kick off his Alive tour this week in NYC where he will be performing 2 B2B shows on August 18th & 19th at the legendary Brooklyn Mirage. This tour is set to coincide with his upcoming album release under the same name of 'Alive'. We had the chance to chat with him about what we can expect from his upcoming tour as well as who'd he would love to collaborate with next. Check out our full interview with Gryffin below now!
You are kicking off your Alive Tour this week (8/18 & 8/19) at the Brooklyn Mirage. What made you select this venue/city as the first stop of your tour?
Brooklyn Mirage was one of my favorite shows of 2019, and with the new renovations and video wall they put into the space, I cannot wait to see what the show looks like with the insane production. Because Mirage mainly operates in the summer and New York is where the Gryffin project started, it felt like the perfect place to kick off the Alive Tour
In year's past, you've performed live sets and DJ sets at various different venues across NYC. What is something new that you'll be bringing to your show at the Brooklyn Mirage as well as your overall Alive tour?
These are my first live shows after a 3 year hiatus due to the pandemic so it will be really special to play the live show in a headline setting. We've built a brand new production rig for this show along with new visuals, new lighting, and a brand new set. I cannot wait for people to hear the new set because it will be a bit different from Gravity.
One thing that all your fans would love to know is what are some items we'll find in Gryffin's rider? Does your rider change from tour to tour?
Items that are must haves on my rider are definitely red bulls, chips & salsa and gatorade. I definitely work up a sweat on stage so making sure I have the fuel to perform is key.
After a long grueling touring schedule, do you have any remedies to ease your mind and rejuvenate yourself? 
Since the pandemic, I've really gotten into golf. A nice round of 18 holes is super relaxing and rejuvenating. I also love spending time with my wife & dog Gigi at our place in Palm Springs.
In 2022 so far, you've released a handful of big collaborations including ones with One Republic, Olivia O'Brien, MØ, and most recently Eyelar. At this stage of your career, are there any other artists that you'd love to collaborate with? 
Calvin Harris is always someone who I have looked up to and would love to collab with. Vocalist wise, it'd be cool to work with Dua Lipa in the future.
Gryffin is set to make his debut at the newly renovated Brooklyn Mirage venue this week on August 18th & 19th. Tickets for his second show are completely sold out while tickets to night one are on the verge of selling out. For your tickets to be the first fans in the world to see Gryffin throw down his brand new performance, click here for the final tickets.