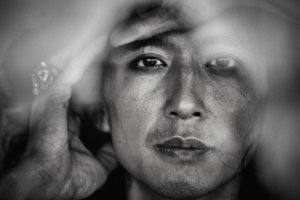 Ilja Alexander Releases Banger New Remix – EDM Joy | EDM Music Blog, Festivals & Electronic Dance Music News
Ilja Alexander is a buzzworthy, London-based alternative-pop artist who you need to put on your radar now His latest single that has our ears buzzing comes in the form "Someday (Future Bass Remix)" which launched this week. The remix is a collaboration with well-known German electronic DJ/producer Marvin Dörsam, produced by multi-platinum producer/songwriter Curtis Richardson (David Guetta, John Legend, Rihanna, Tiesto) and co-written by Adien Lewis (BTS, NCT Dream, Girls' Generation)….not too shabby we'd say.
The original version "Someday" has been garnering praise from fans and critics alike straight out the gate…and for good reason. His sound is accessible, provocative and enticing. "Someday" is f Ilja's upcoming album, Nature, a fusion pop, alternative rock, urban and dance elements set to release late 2020. Our ears are getting ready for the musical explosion that will be the sound our Summer.
"'Someday' makes you feel euphoric and hopeful about life and love," says multi-platinum producer/songwriter Curtis Richardson. "I remember when Ilja previewed the song to me, I immediately zeroed in on the instantaneous melody and bright yet clever lyrics. "Someday" is a record that will invigorate you and be a staple in life's soundtracking."
A veteran to the music industry, Ilja's debut single was extremely popular in Indonesia and Japan, which led to his second single becoming a #1 radio chart in Indonesia. His popular solo project "Hold On To Her" was a collection carefully composed orchestral love songs in English, Japanese, and Indonesian, which went on to great success and resulted in Ilja touring Japan, Indonesia and Asia as a whole. Ilja recently signed to The Playground in London.
Bound for great things in 2020, it's gearing up to be a huge year Ilja and his crew. As we anticipate the new record, we are sure our ears will be charmed by more singles this year. Turn it up and play it loud, as there isn't any other way.
Find Ilja Alexander on all Socials: