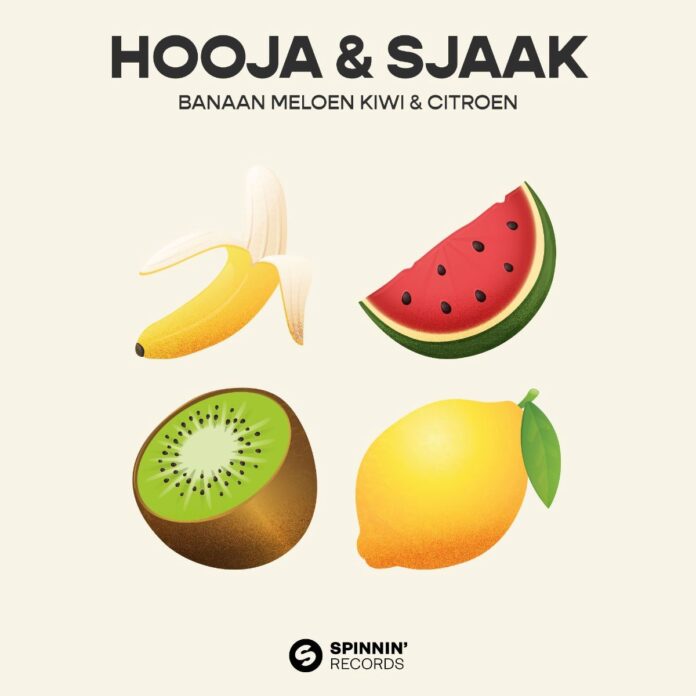 Hooja & Sjaak serve up 'Banaan Meloen Kiwi & Citroen'!
Delivering a custom made carnival hit, Dutch rapper Sjaak teams up with Swedish crowd pleasers Hooja to revive their notorious 2021 hit into a certified Dutch party anthem.
"Banaan Meloen Kiwi & Citroen" breaks out the original's quirky lyrics alongside Sjaak's hilarious and inventive vocals, exclaiming that 'vodka is my kerosine, we're gonna fly to the moon." Add to this a hefty beat, bouncing on pulsating bass chords, and a series of cool synth chords, making the madness complete, you know this tune is gonna get the carnival crowds jumping.
'From Amsterdam to Sweden, I'm in the garden of Eden,' Sjaak couldn't have said it better, as he nicely follows up on his widely acclaimed 2022 album Sjaak In The House, including many of his hits like "Trompetisto" and "Stap Voor Stap" with this clever and highly amusing party vibe.
Better get yourself some "Banaan Meloen Kiwi & Citroen," cause Hooja & Sjaak come across as a match made in carnival heaven. Catch their vibe as they serve up their meal February 10th at Spinnin' Records.