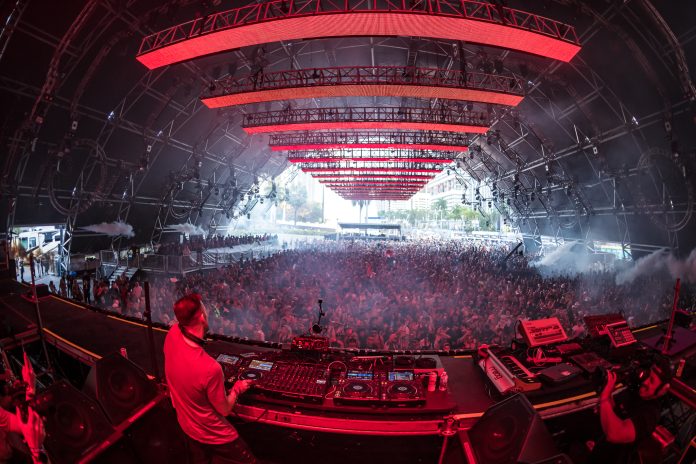 Ultra Stage Designer Teases 'Craziest Megastructure Design Created'
With Ultra Music Festival just around the corner, and the phase 2 lineup finally here, fans are eager to hear any snippets of news on what to expect. As it approaches, the hype for the epic stage designs is escalating to a fever pitch.
The screenshot comes from Richard Milstein's Instagram, whose bio indicates he is a Creative Director & Stage Designer for Ultra. He posted a reel of Eric Prydz' HOLO visuals, stating this year's festival will feature "the craziest megastructure design created" as well as more production designs to come. This appears to extend not only to Ultra Miami, but to some of their global events, like Abu Dhabi, South Africa, Australia, Taiwan, Brasil, and Peru.
One of the highlights of Ultra Miami's lineup this year is Eric Prydz presents HOLO, an insane holographic experience very rarely brought to the states. While we don't know what this megastructure design will look like yet, we are VERY excited at the prospect of witnessing a HOLO set here.
Ultra will take place March 24th-26th at Bayfront Park in Miami. Tickets are still available on their website here.