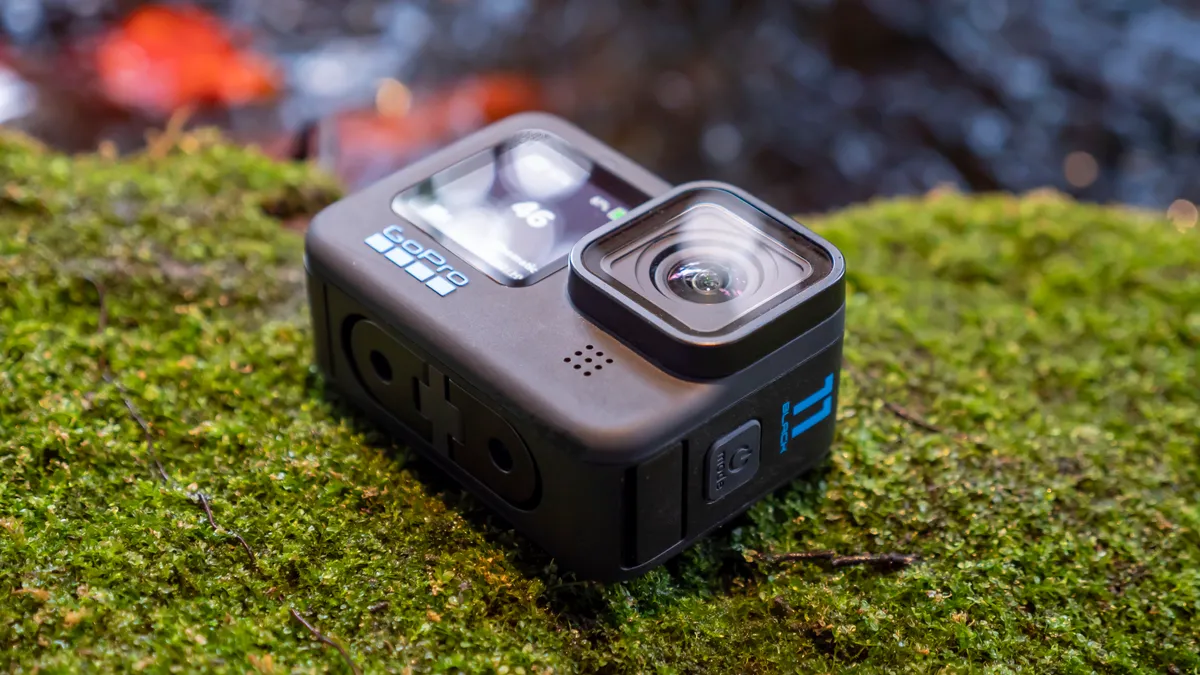 GoPro Releases Hero 11
Go Pro is back with its new Hero 11, which has a myriad of new features to its arsenal.
First and foremost they have upgraded the size of the sensor to 1"x1.19" with a 8:7 aspect ratio. The light sensor can pick up 27-megapixels in photographs, 5.3K resolution for video content; and later be edited to a wide variety of aspect ratios depending on the contents final destination (youtube, instagram, facebook, tiktok, etc).
The Hero 11 has a GoPro Quik App to allow editing videos and isolating stills be a seamless and easy process. It features new modes depending on the use. There is an 'easy mode' for those who want a turn-key experience. And there is a pro interface for those who want to adjust and refine the quality of their content. They have even included three different long exposure modes depending on whether you are filming star-trails, or someone is writing their name with a lighter against a dark back drop.
The bit rate can capture up to 120 Mbps with 16-bit color in 5.3k so the image quality is astounding. However that bit rate will create a large file very quickly so a fast microSD with a bunch of storage is a must.
The Hero 11 boasts a longer lasting battery and features a cloud subscription service if you're working with big files. It has other fun modes like Hyperview which creates an immersive wide-angle shot. It also has HyperSmooth 5.0 image stabilization to keep things looking un-bumpy. The Horizon Lock is another useful feature that keeps the video committed to the horizon before editing, no matter how the camera moves. Keep in mind that these modes do not fair well in low light. Images may blur.
The Hero 11 is available at GoPro.com for 499$ and going up depending on the bells and whistles you get along with it. Great for a rave? You bet.