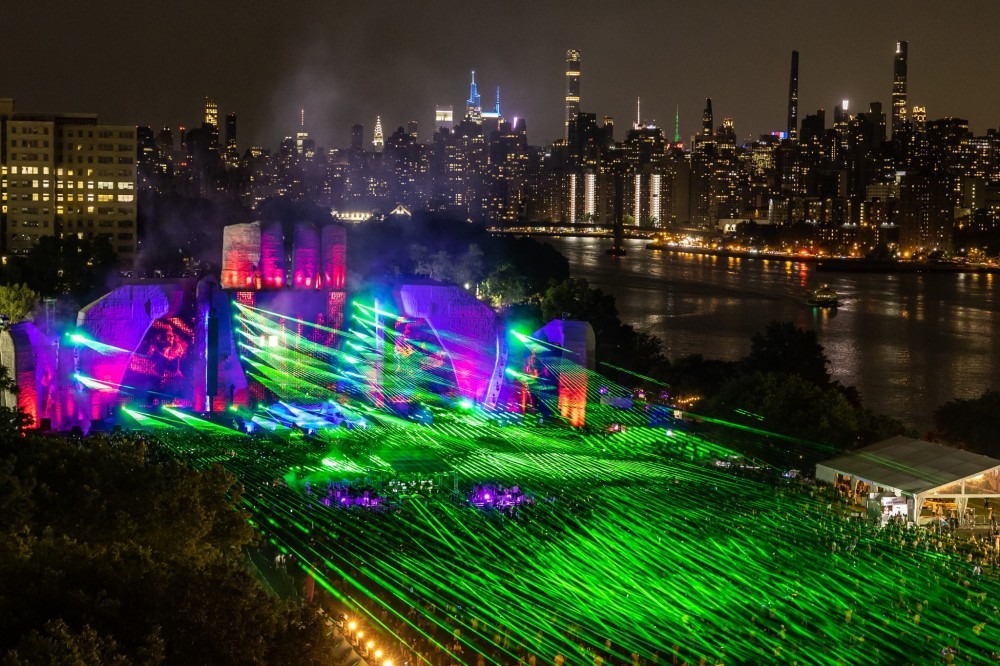 [Festival Review] Electric Zoo 3.0, Plug Into The Matrix
Cover photo by ALIVE Coverage for Electric Zoo Festival
Hailed by the New York Times as NYC's Flagship electronic dance music festival, Electric Zoo (Ezoo) just wrapped up its 13th edition with a futuristic 3.0 theme that premiered all-new stages and AI-assisted innovative production. Over 100,000 attendees from 50 states and 51 countries flocked to Randall's Island Park from Friday, September 2nd to Sunday, September 4th. Both Saturday and Sunday drew sold-out crowds.
Electric Zoo's 3.0 theme this year transformed the grounds into an AI tech-driven, electronic dance music paradise. One distinguishing feature of this year's edition is the focus on crafting a distinct and immersive experience at each of the festival's four re-imagined stages. An updated festival layout and all-new designs of the Antheon, The Landing, Morphosis, and Levitron stages created visual drama with their pyro, fireworks and massive LED walls.
The Stages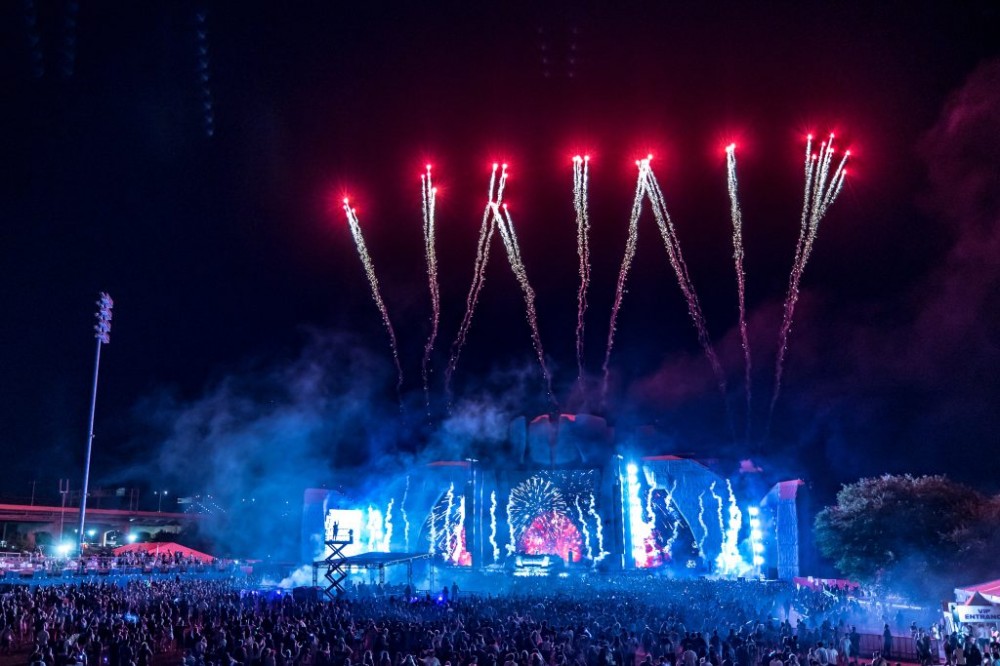 The Antheon stage hosted many artists with cross-over pop appeal – among them were Afrojack, Diplo, and Porter Robinson. DJ Snake who took on the Saturday sunset slot, played some of his notorious hits such as 'Turn Down for What' and exclaimed to the crowd, "Let's take it back to the original DJ Snake!" The crowd went wild for Subtronics' thick dubstep set, and Martin Garrix, who pulled out all the stops with a fireworks display amidst lasers, bellowing smoke as he played the closing set of the festival, perpetually reminding us what it means to be human through the emotional power of electronic sound.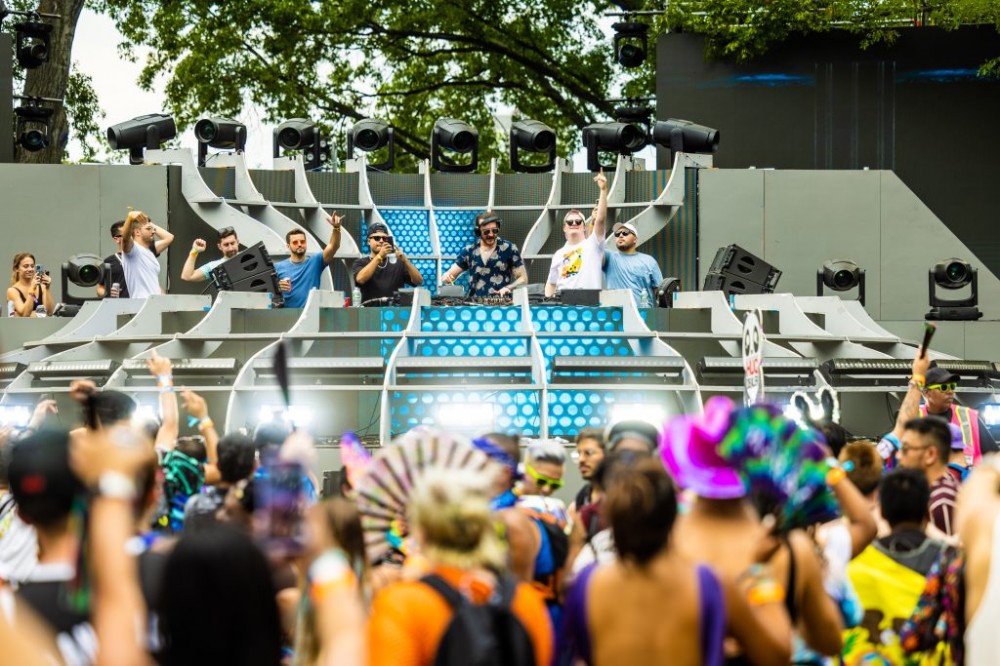 This year it was the Morphosis stage where house music evolved. But first, making their 4th EZoo appearance, West Coast party brand Brownies & Lemonade curated the opening night lineup. On Saturday and Sunday, festival favorites Camplephat, Sidepiece, AC Slater, Bontan provided dazzling sets. For CID, "This is my hometown show… it feels great to play here at EZoo!" For Eden Prince, "I've wanted to play EZoo for years and years. It's a big bucket list festival for me. It's one of those festivals as an artist you see on social media and you think – that's the festival I want to play at one day. To be here is the best feeling ever!"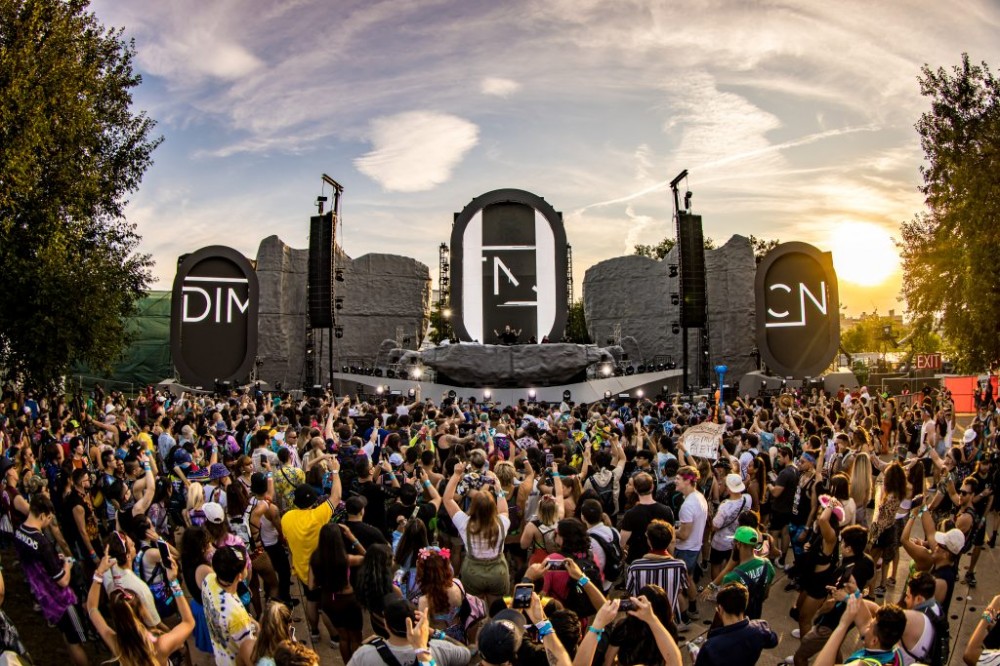 The Landing was home to take-overs the whole weekend. For Friday stage curator Tchami, it was truly enthralling, "It was incredible to fill it with artists off my Confession label." On Saturday, Jauz presented Bite This. A very grateful Moore Kismet said "I feel so lucky to have played Electric Zoo! That was incredibly fun." Towering over fans and stunning them too was Shaq (DJ Diesel) and SVDDEN DEATH. Never before has EZoo tapped into such a powerful, interactive staging where festival dwellers were surrounded by and fully engulfed in an interstellar visual-audio experience.
The Levitron experience can be compared to the weightlessness of deep space. Both performer and dancer defy gravity. Jason Ross reflected "It feels so good to go back. The stages are huge. EZoo has really outdone themselves this year!" Sunday saw a takeover by ethereal world bass artist CloZee and her Odyzey label, and included some of the festival's must-see acts like Redrum, Tripp St, Wreckno, and Mersiv – whose set transmitted therapeutic and healing energy and took fans on a sonic voyage. "It was amazing, fantastic, just all big bass, big sound everywhere, it was everything I love," raved Canvas.
The Verdict
Operationally, the festival saw continued consistent improvement to past years. Entry to the festival was quick and easy, with efficient security lines and the layout of all the vendors and water stations made sense. There was a noticeable increase in bathrooms that were available for use as well this year as compared to years past. As with all festivals, exiting proved to be a massive endeavor, but Ezoo did an amazing job at diversifying exit points, providing, ferries, walkways and free bus services to Harlem where you could take a subway home or call a car service.
The lineup this year paired with the the innovative and mind bending stage and production designs is what really stole the show. The energy was palpable and you could feel the buzz in the crowd anywhere you walked. As one of the biggest festivals in the East Coast of the United States, Electric Zoo continues to lead by example on curating some of the best festival experiences out there. It makes me proud to be a New Yorker and I can't wait to attend again next year.