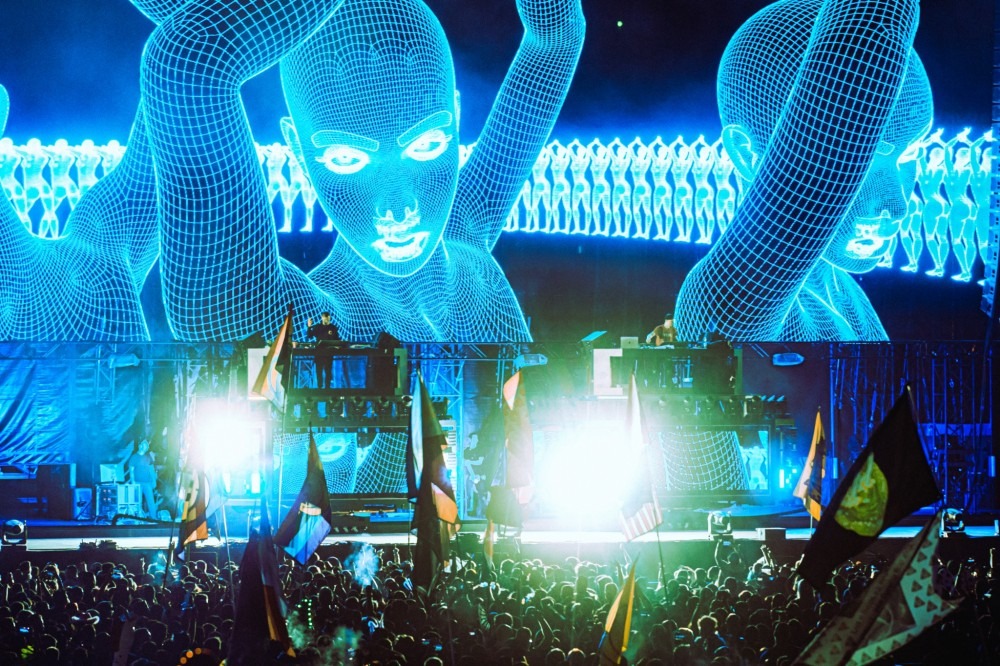 Deadmau5 and Kaskade Bring Destination Festival to Cancun
This week Deadmau5 and Kaskade announced a collaborative destination festival in Cancun. Their new event, Sun SoaKed & Friend5, looks like a won't want-to-miss experience.
Since it's taking place at an all-inclusive resort for three nights with some of the best electronic artists, it's undoubtedly worth the trip. A few artists playing alongside Deadmau5 and Kaskade are Adventure Club, J Worra, Green Velvet, Laidback Luke, Malaa, San Holo and many more.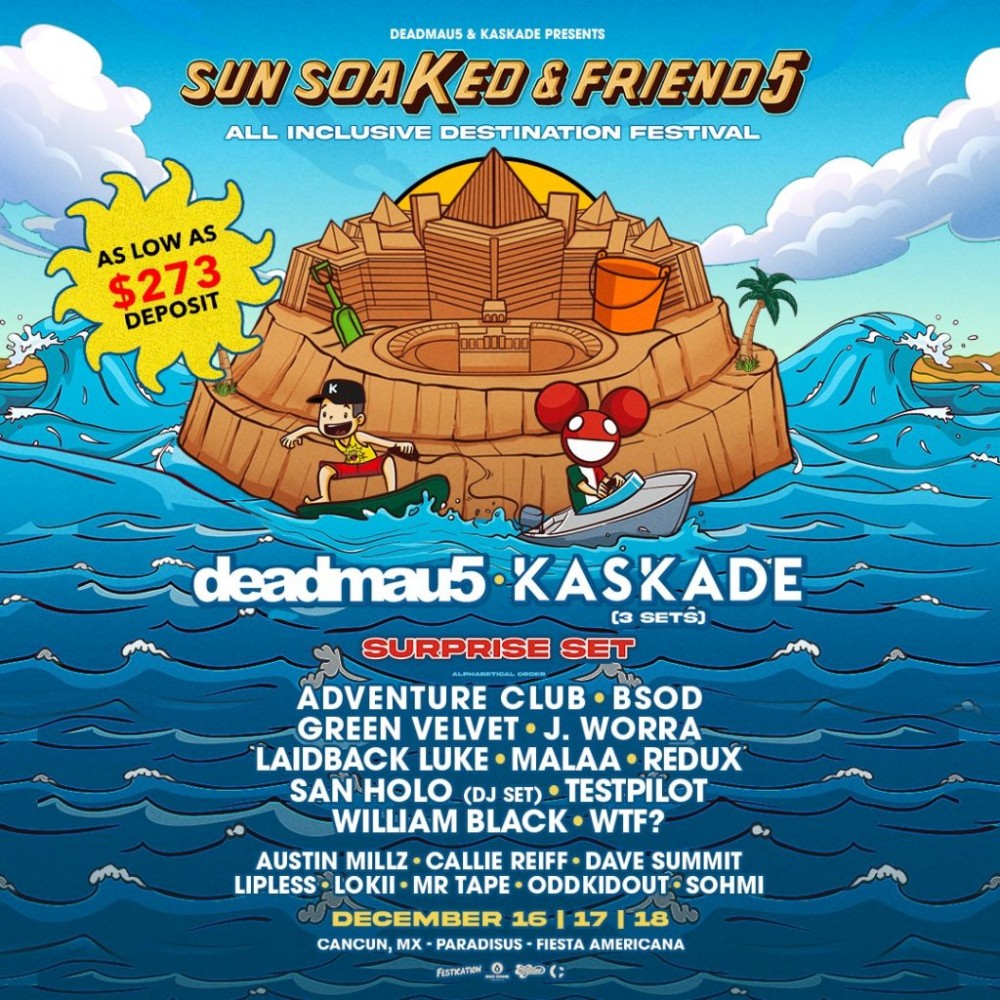 Sun SoaKed & Friend5 will take place Dec. 16-18, 2022, at the all-inclusive Paradisus in Cancun, Mexico. Currently, tickets have not gone on sale, but you can view all the packages here. Additionally, sign up for the pre-sale and have a chance to win a free king room.
Besides unveiling their newest collaborative event, the duo are actively working on the Kx5 project and have a new track called 'Take Me High' coming out on Sept. 16. Continue to check out Deadmau5 and Kaskade's social channels to get the latest news on their upcoming destination festival.
Photos via Facebook: Kaskade