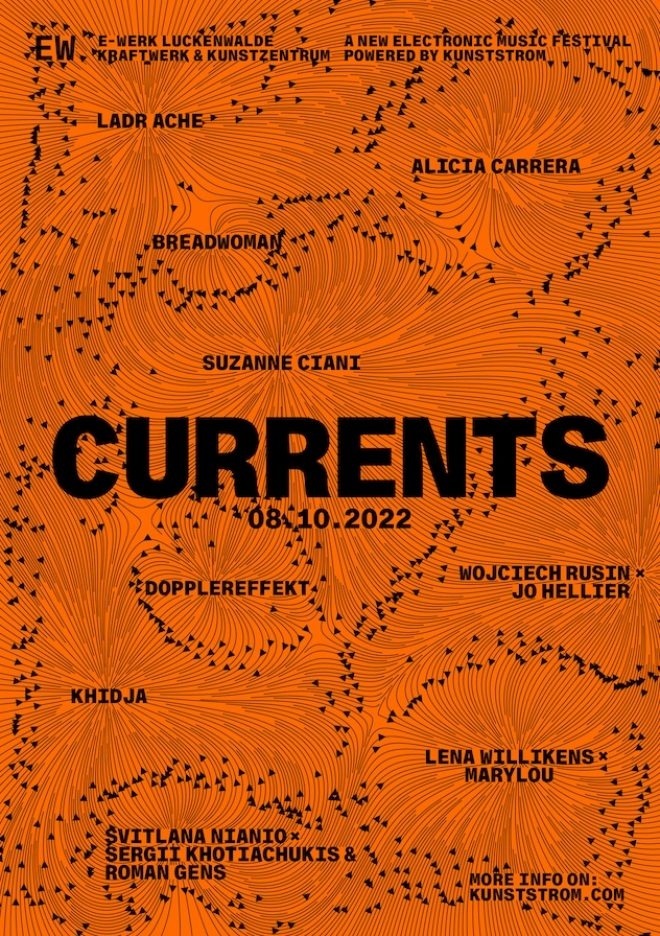 CURRENTS: New Festival to Take Place in Abandoned Power Plant Near Berlin
On Saturday October 8th from 3pm to 1am, in an abandoned power plant south of Berlin, a new electronic music festival titled CURRENTS will debut. The power plant is the site of the former E-WERK Luckenwalde. This site was originally built in 1913 as a coal power station and closed down in 1989. In September 2019, Performance Electrics transformed the building into a renewable Kunststrom power station and contemporary art centre.
Curated by Romanian music production and DJ duo Khidja, the festival line-up features artists such as Suzanne Ciani, Lena Willikens, Dopplereffekt and Alicia Carrera. CURRENTS claims to be one of the first 100% carbon-neutral electronic music and performance festivals. It will burn locally sourced waste wood chips to power its operations. The festival is a non-profit event with funds going to support "an international community of artists and cultural workers existentially threatened by climate change, pandemics, wars, displacement and economic inequality".
Find out more via the CURRENTS website here and see the full lineup. Click here for tickets.