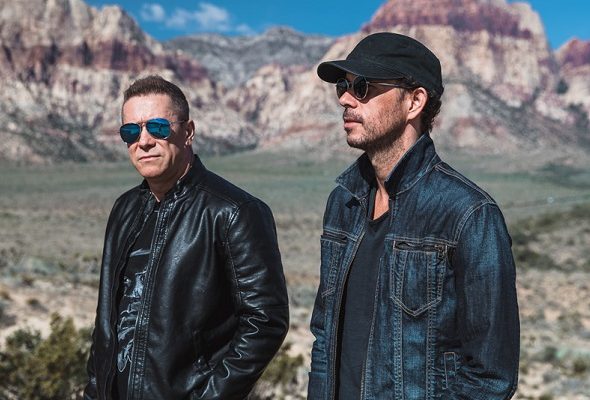 Cosmic Gate announce 'Wake Your Mind Sessions 004'!
This time last year Cosmic Gate had to write you a big, fat 'IOU'. Sat in the customary spring release slot for their mix-comp annual was 'Forward Ever, Backward Never' – the group's 20 years-crowning artist album. Priorities were priorities – they were sure you'd understand!! So #WYMS had to time-out for a year, but fast-forward twelve months and Nic & Bossi are (more than!) ready to make amends. Outside club engagements, remixing Armin's 'Something Real' and releasing their 'Your Mind' single, they've spent the last few months shaping an exceptional, block-busting and potentially series-beating fourth edition.

The first glimpse that can be had this very day as the pre-order curtain (cosmicgate.complete.me/wyms004) has gone up on 'Wake Your Mind's next sensational 'Session'! For early pre-order adopters, three instant-grats from the album (gardenstate's 'Delta', 'Paradigm' from Kolonie and Cosmic Gate's own 'Your Mind') are already available. Further, giving you an ear/lip-smacking foretaste all that's in store, track clips are available here and you'll find the comp's full rundown spec below. More Cosmic Gate WYMS004 news to follow shortly!
Follow us on socials