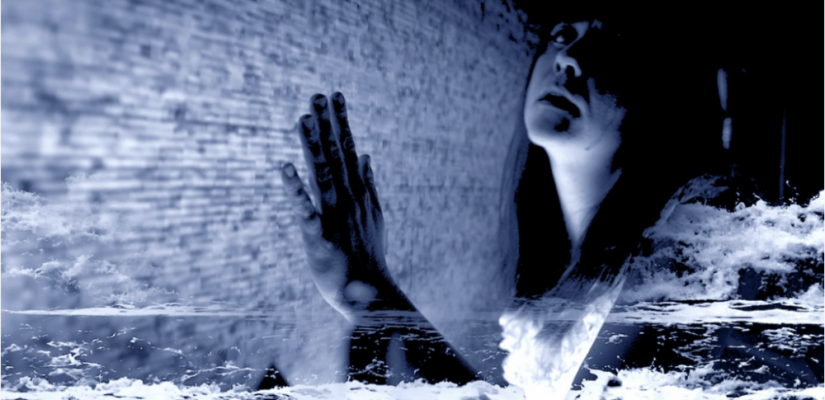 Catch Violent Vickie's Playful New Video for "Serotonin" – EDM Joy | EDM Music Blog, Festivals & Electronic Dance Music News
Violent Vickie is an unstoppable force nature with her epic new video for "SEROTONIN," which we get a sneak peak today. Violent Vickie is a Los Angeles musical mastermind that brings Dark Synth to life within every listen. Earlier this year she dropped the single for the video which garnered her acclaim from fans and critics alike. The video for "Serotonin" fers up a mind-bending and haunting piece that brings both her artistic and musical vision to life. From start to finish the video will captivate your eyes as it takes the song to a whole new level; raw, sleek, enticing and brilliant. The single itself was influenced by the sounds Crystal Castles, Skinny Puppy, NIN, Yoko Ono and PJ Harvey.
Director AJ Strout's Shares the Video: "Taking visual influence from goth and synth pop videos the early 1990s while exploring recent themes on the feminine erotic experience, Serotonin is a collision high contrast collage. Equally playful and aggressive, the project examines romantic attachment, sexual nature as well as personal empowerment. Our lover collects and nurtures unsalvageable beings—a gesture that mirrors the motherly act sacrificing self for others at all cost. s nature, death, and the occult collide with images the domestic space signaling the chaotic and interrelated relationship between sex, belief, and disorder. Mirror images clash and tangle, reflecting the enmeshed nature attachment while rage and dance gesture acknowledgement, awareness, anger and resistance."
Violent Vickie is no stranger to music. After touring with Hanin Elias Atari Teenage Riot and supporting Jessie Evans, Trans X, Them Are Us Too, & The Missing Persons, "Serotonin," is the first single f her sophomore LP Division.  In "Serotonin" Vickie croons and wails over noisy beats, cryptic synth lines, & droning guitars, toying with her demons and ultimately, willfully releasing them. Co-produced by E, this track could very well be a call or end to some kind psychic war…and the video makes all come full circle.
Violent Vickie's "Division" LP will be out this year Crunch Pod.
Find Violent Vickie here:
https://ffm.to/violentvickieserotonin
https://violentvickie.bandcamp.com/music
https://open.spotify.com/artist/2EqXzlKeJRUi8eeGmHdO3y?nd=1
https://www.facebook.com/ViolentVickieMusic/
https://twitter.com/violentvickie