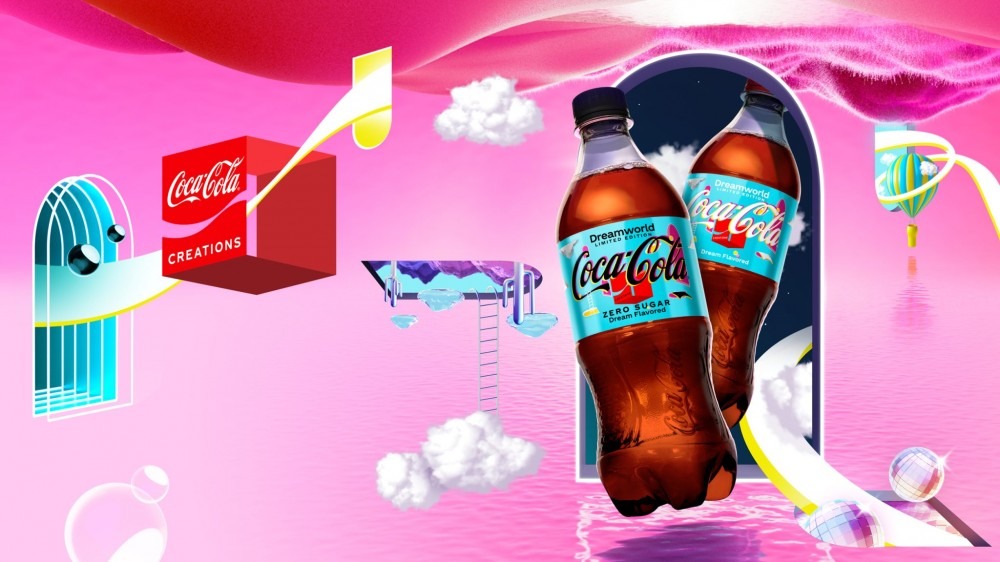 Coca-Cola x Tomorrowland Partner For New Dreamworld Flavor
Coca-Cola just announced its fourth experimental flavor for the year, Dreamworld. It's a collaboration with none other than the infamous European festival – Tomorrowland. That's right, we had Starlight space flavored, Marshmello's favorite flavor, a coffee-infused edition, and now this. Dreamworld invites you to taste the technicolor surrealism of the subconscious. Inhale the magic of everyday moments while you dream with open eyes and fizzy throats.
The drink is available now in the US and Canada. Can you imagine what this tastes like? Boundless creativity and human imagination are what they want you to believe. Simply put: taste the wonder.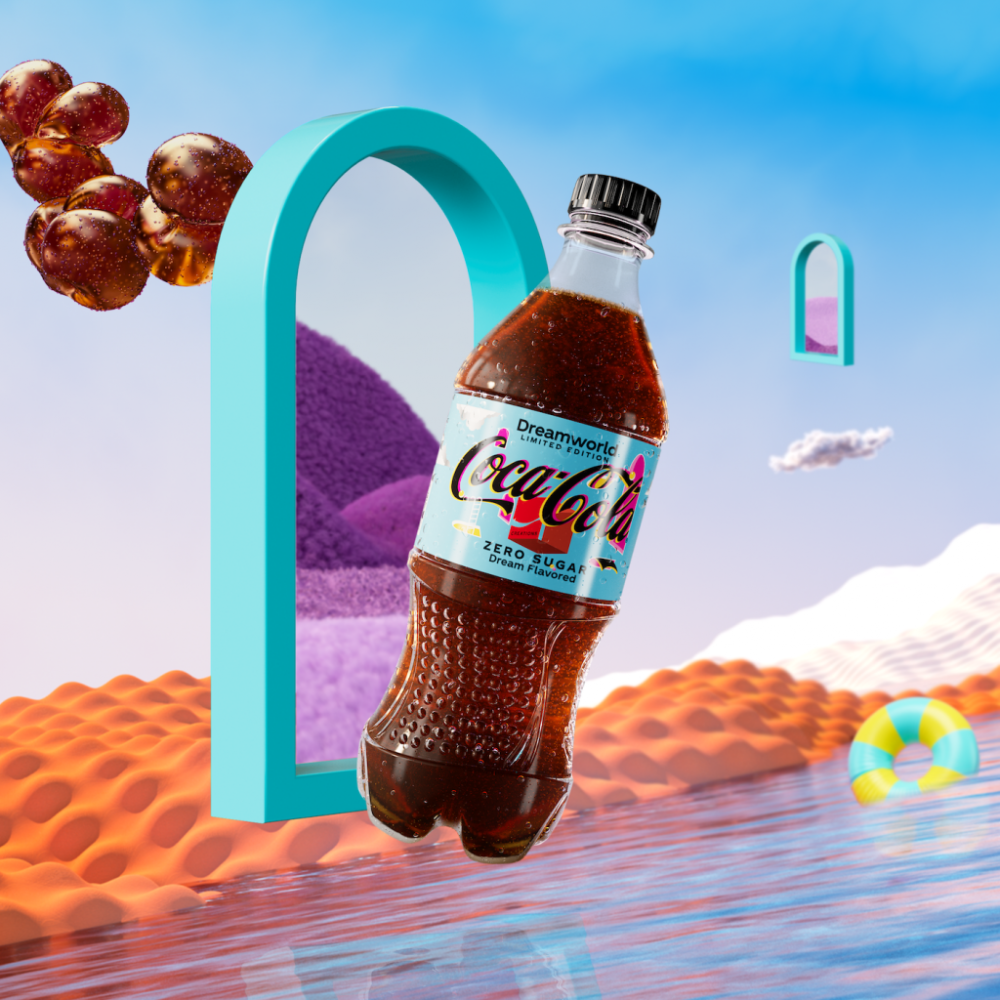 "Coca-Cola Dreamworld taps into Gen Z's passion for the infinite potential of the mind by exploring what a dream tastes like. Like the Coca-Cola Creations that came before it, Dreamworld plays with the unexpected and will no doubt provoke discovery and debate among consumers… which we welcome."

Alessandra Cascino, Creative & Shopper Program Director, Coca-Cola North America Operating Unit
The can has a nice, dreamy blue color with pops of electric color in whimsical shapes for a summery feel. Coke's signature script is on there, so that when people see it in stores they can flock off the shelves. Honestly, I kind of liked the Starlight Coke. I haven't tried Marshmello's flavor and who doesn't like coffee with your caffeine? Right now, this is the Coca-Cola experience.
They started their Escapism journey with Starlight, to broadcast out-of-this-world possibilities. "Dreamworld flips this script by inviting fans to look inward at the infinite possibilities of the mind," says Chase Abraham, Senior Creative Strategy Manager. Just go to the store and head to the soda aisle. Grab the light blue bottles/cans and scan the QR code to the Coca-Cola Creations Hub to enjoy an AR music experience with Tomorrowland.
Enjoy this one-of-a-kind product now in bottles and mini cans with Zero Sugar edition also available.