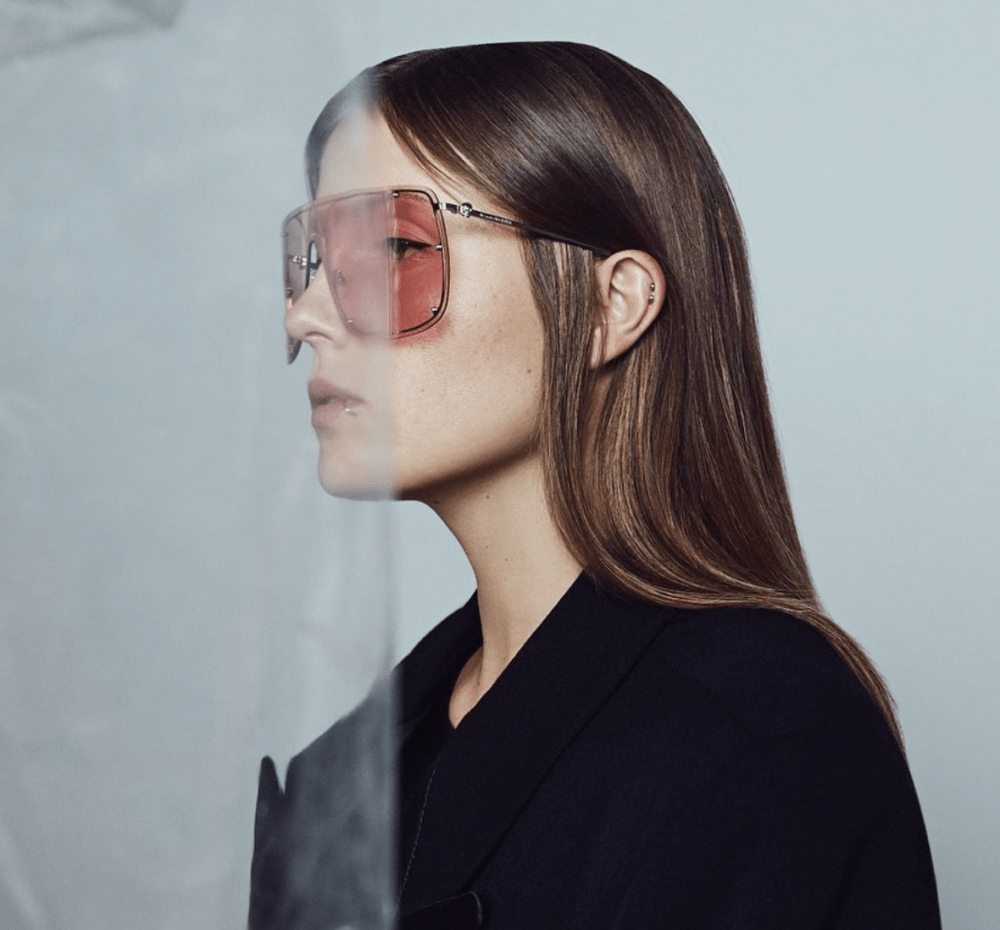 Charlotte De Witte Experiences Technical Issues in Belgium
Life happens! No matter if you're starting off your DJ career in your bedroom on a folding table right now or at Pukkelpop Festival, you're bound to run into issues. That's exactly what happened with Charlotte De Witte this past weekend in Belgium.
Charlotte made a post on social media on Sunday morning explaining her frustration and apologizing to her fans. Of course, after looking at the video she put in the comments, it seems that a lot of attendees were understanding (wow, look at that view).
Pukkelpop, with a half a million follows on Facebook, attracted some amazing names in the electronic genre. Some of these arts include Fred Again…, ANNA, Pendulum, Four Tet, Boyz Noise, and more!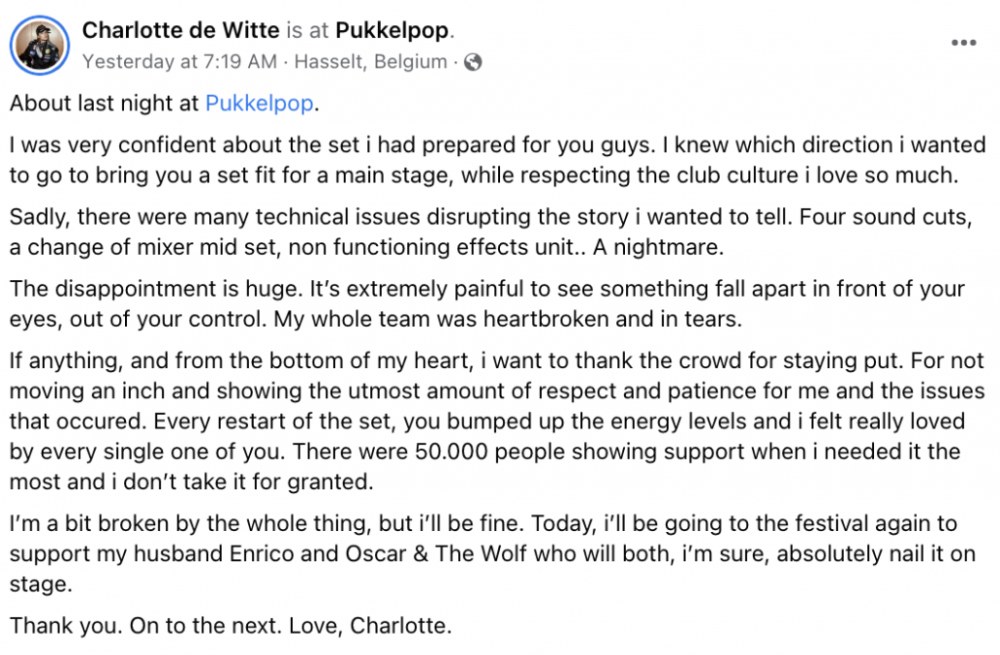 CloZee was another notable artist who experienced tech issues this summer. After her 2018 performance at Electric Forest. she seems to be one of the most requested artists for the Michigan festival. When she took the stage at Sherwood Court. she immediately realized something was wrong with the sound. The next day though, she was able to play another set at the Carousel Club. And it was very good.
No worries, Charlotte! It's great to know you're human too. Hopefully she will be brought back next year and blow it all out of the park again!