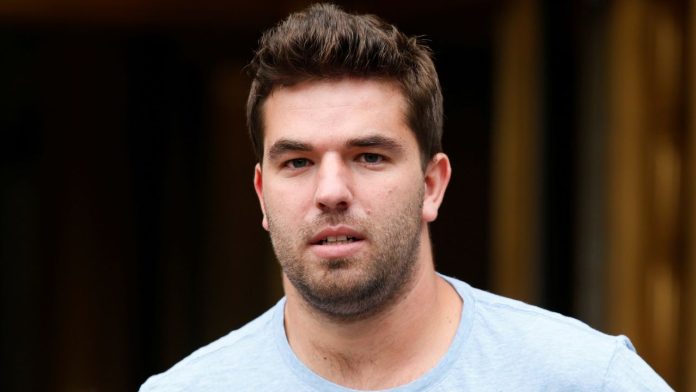 Billy McFarland Says Fyre Fest II Pre-Sales Are Sold Out
You'd think people would learn from being scammed. Fraudster Billy McFarland is back with Fyre Fest II! He took to social media on Tuesday to announce the concept was resurrecting. Posh.VIP is the official website for Fyre Festival II. Billy claims the presale tickets (100) of $500 each are sold out. After teasing the follow-up festival earlier this year, 100 presale tickets went on sale on Aug. 21 for $499 plus fees. Tickets will continue to increase incrementally, with the last round selling for $7,999 each.
FYRE Festival I – Recap
Convicted con man, is attempting to throw a music festival (again!) on a unknown Caribbean island. I hope most of you heard about Fyre Festival I in 2017! If not let's go down memory lane. Fyre Festival I was expected to be a luxury music festival in the Bahamas. Instead, fans arrived to no bathrooms, tents in shambles, and just sandwiches for sustenance. Defrauding investors lead to McFarland imprisonment for four years. He was sentenced to 6 years but managed to get out early. To find out more checkout the documentary on Netflix or Hulu.
FYRE Festival II
Now to Fyre Festival II, in the coming months, he will be releasing tickets price ranging from $799 to $7,999. The details of the event are unknown. There is no official date or music lineup and a vague location – Caribbean. The VIP perks listed on the website are 'FYRE Pop-Ups', 'The FYRE Crew Community' and 'FYRE Experiences'. If you really want to test him, they have Merch available for purchase – tee shirts, hoodies and sweats.
McFarland claims to have written a 50 page plan on how he plans to bring people from all over the world for an impossible event – Fyre. He goes on to say he has a partner (unnamed) who will help pay back all of the Fyre Festival investors and they will be developing a Broadway musical about the original event. These unknowns just remind us of the empty promises from the first festival. The community is still healing from those wounds.
In the meantime, we'll be doing pop-ups and events across the world. Guys, this is your chance to get in. This is everything I've been working towards. Let's f–king go.

McFarland
Will anything Billy says could miraculously turn up true? I wonder if those 100 tickets are a ploy by McFarland to get everyone eager and engaged. Stay tuned to EDMTunes for all the updates on Fyre Festival II.