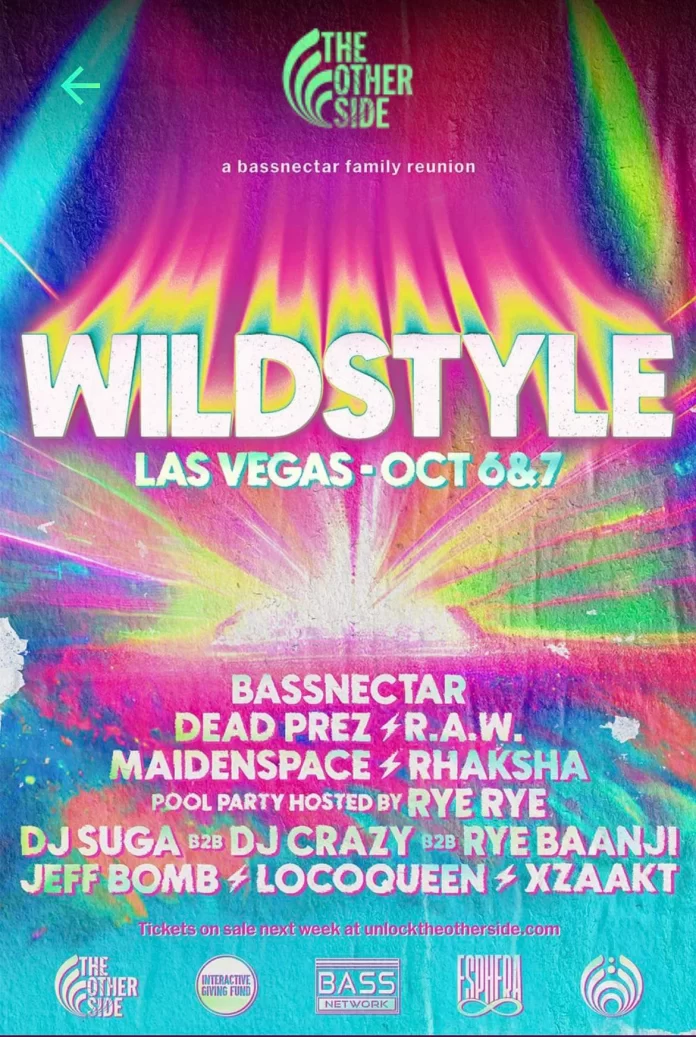 Bassnectar Announces "Wildstyle" Live Show in Las Vegas
Bassnectar has announced his much awaited event "Wildstyle" in Las Vegas on October 6 and 7. The event will have an exciting line up including Dead Prez, R.A.W, Rhaksha, a pool party by Rye Rye and some fun B2B sets by DJ Suga, DJ Crazy and Rye Baanji. However, the venue is yet to be announced. His die hard fans certainly noticed this glaring piece of missing information.
Bassnectar will be seen performing after his long hiatus following troubling allegations against the artist. He is finally making a comeback after putting out his two EPs – one in July and another earlier this month, as well as a members-only site titled "The Other Side."
There is a lot for Bassnectar fans to be excited for and we're all keeping our eyes peeled for further updates from the artist.