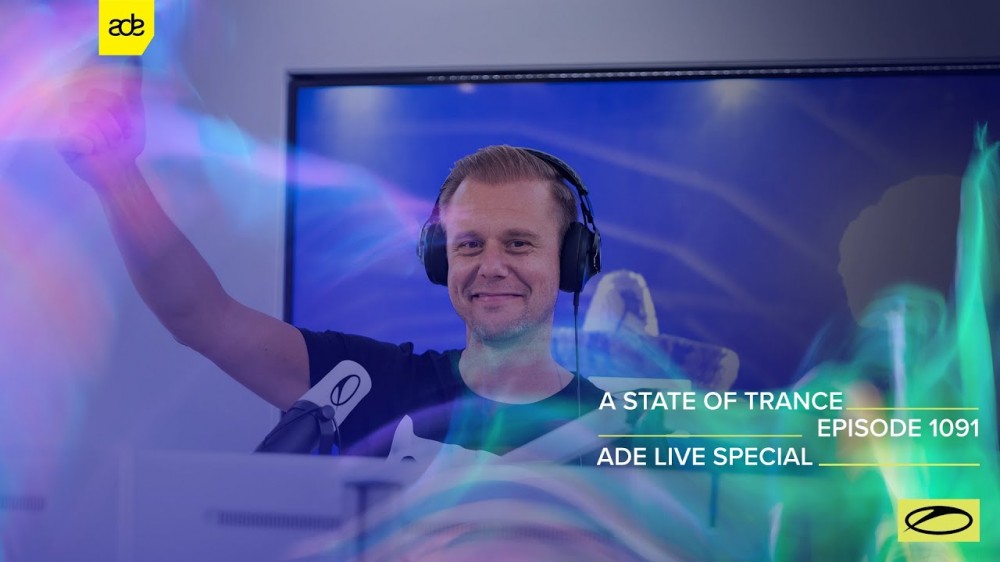 ASOT Releases ADE Special & Announces Celebration Weekend
ASOT, aka A State Of Trance just relased its 1091 and 2022 ADE Episode. During this special ADE episode, A State of Trance announced its return to Jaarbeurs, Utrecht, alongside ALDA on 3+4 March, 2023, after two years of absence. Undergoing a distinctive transformation, this event will showcase what the future holds for the iconic brand.
ASOT ADE Special Episode
Episode 1091 is no less than 8 hours long, with sets from iconic names and huge guests. This year's acts were:
Yotto
anamē
Maxim Lany
Achilles
Frank Spector
Tritonal
AVIRA
Scorz
Luke Bond
Space Motion
HI-LO
ANG
Aly & Fila
Mark Roma
AVAO
Kryder
Sneijder
Orjan Nilsen & Mark Sixma pres. NILSIX
And of course, the ASOT boss himself finished the episode in style. Armin van Buuren took over ASOT live from Armada Invites: ASOT
ASOT Celebration Weekend
The long-awaited and sought-after ASOT Celebration Weekend will also see an unmissable return to the live scene. ALDA and ASOT have locked in March of 2023 to unite trance fans from all around the world together again at Jaarbeurs after two years.
Friday 3 March will see classic celebrations take place, allowing an opportunity for nostalgic reflection on not only the beloved ASOT brand but the trance genre as a whole, with Armin van Buuren guiding audiences on an exceptional trip through the past 20 years of the ASOT brand, with a noteworthy 5-hour audiovisual showcase.
On Saturday 4 March, the event will then set the stage for the bright future across 5 different stages, giving fans a tantalizing glimpse into how ASOT will take shape over the next few years and beyond.
Towards the end of this year, the lineup for each day will also be revealed. What to expect? a mix between fresh, dynamic artists and familiar faces that fans are accustomed to seeing at ASOT shows.
Ticket sales will be relaunched with limited pre-sale tickets becoming available on 27 October. The worldwide sale will follow on 29 October. Moreover, those looking to secure tickets early can take advantage of the cheapest price point, at the price they were sold for before the pandemic.
State of Trance will take place at Jaarbeurs, Utrecht, on 3+4 March 2023, with pre-sale sign-ups now