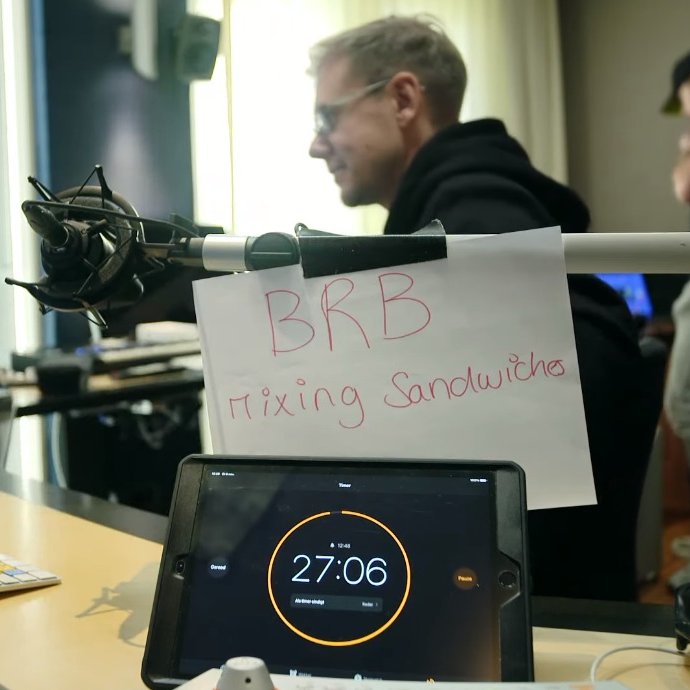 Armin van Buuren Streams Mix Prep for ASOT 2022
Armin van Buuren hoped on a YouTube stream for a whopping 4 hours answering questions and sharing his valuable process behind creating his ASOT(A State of Trance) 2022 year mix.
Every year, Armin van Buuren creates a mix to play for the radio show, A State of Trance. This year he went live on YouTube during some of his time creating such masterpiece. It turned out to be a long friendly, educational, and vibey meet up. Thousands watched, learned, and enjoyed the talent behind his insane mixes that encircle the trance community.

Every year the State of Trance show announces a "Tune of the Year" winner. The winner is decided by a voting process that you and anybody else can participate in. They also have podcast, event schedules, and much more online at your fingertips. Visit their website to vote and to explore more of what this radio show has to offer.
What you're missing out on in Armin van Buuren's stream
During these hours, some viewers took to the comment section to ask certain questions about the trance titans workflow. Others kicked back and listened to the process. Some viewers commented things like:
"It is very rare that one gets to see an artist at work. Thanks for sharing your process and thinking with us all, Armin, and please keep doing what you (and Ruben and the team) do. It is making such a real difference to real lives in an unreal (but sadly all-too-real) world."
Others commented things like:
"I just woke up here in Michigan USA and am watching you at the desk Armin. You look like me listening to you guys on ASOT: hoodie, glasses and concentration while I work. So many thank to all the good vibes. Much love to the entire Trance Family."
The stream is full of production knowledge, the trance community, and good music. If you like any of those, the stream is worth the 4 hour session. Check out the full stream below.
Conclusion
Armin van Buuren continues to be a icon in the trance community and continues to do things to bring it together. His glorified trance mixes are only the icing on the cake. He does everything from event planning to educating those who follow in his footsteps. 4 hours is simply not enough time to show you everything this trance legend says and does.