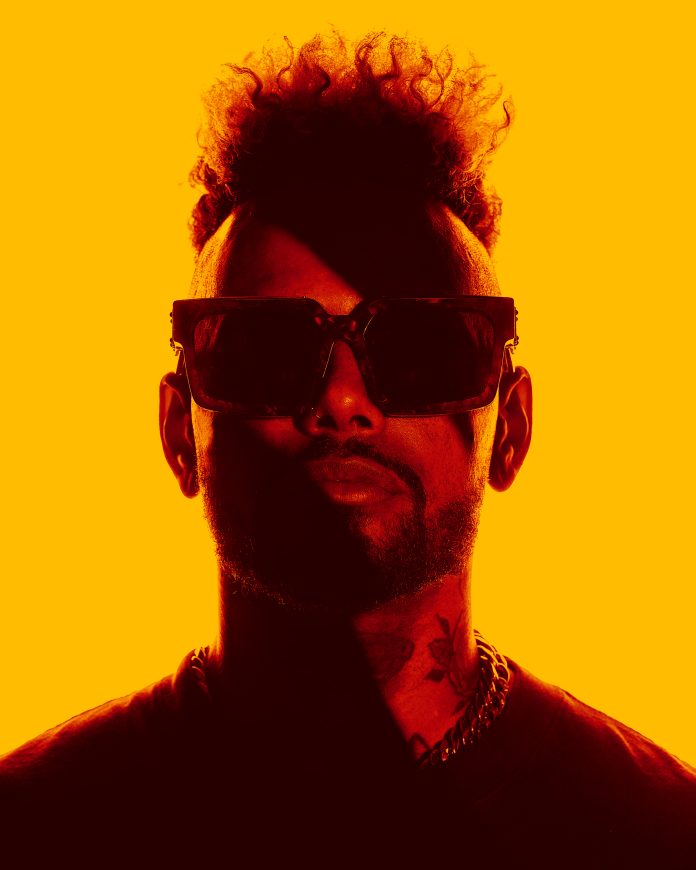 Apollo Xo Talks About The Behind-The-Scenes Process of 'Haunted'
Apollo Xo's refreshing and mighty sound and style are on full display on his latest release 'Haunted'. His exquisite taste and flawless skills place his name high on the list of artists not-to-be-missed, as he continues his consistent string of releases in motion.  
Recently, Apollo Xo introduced his latest production 'Haunted', we invited him to give us a glimpse into the production process of this track; here's what he said. 
Hi Apollo Xo, how are you? 
I'm doing well, feeling really good after putting out Haunted. 
'Haunted' is finally out now, what inspired you to produce this song? 
So, originally this song started as a remix of a song I'm obsessed with, Raye & Rudimental's track "Regardless". I had the beat like 50% done when I uploaded it privately to my SoundCloud just so I could listen to it when I was out doing things and figure out how I wanted to go about finishing it. About 4 months or so, after I uploaded it, I got a message from Soundcloud saying that they took it down because of copyright since I didn't have clearance for the vocals. I had honestly forgot what the track sounded like, so I opened it up in Ableton and listened to it without the vocals on it and decided to finish the track without the vocals. Then, I came across the female vocal sample that's on the drop on Splice and immediately fell in love with how it fit on the track. I sat on the finished version for a few months, then decided the world needed to hear it.  
Were there any sound or genre explorations you made while working on this track? 
For sure, I've never done a "breaks" style track before so getting those drums and the sounds right on those parts were crucial for me because I wanted it to be done right. 
With which part of the song did you start working on first? 
I think I started with the drop first, when I was originally making the remix and then I worked my way back to the beginning. 
Would you say there's an element of the track that's your absolute favorite? 
Yeah, it's 100% when the vocal comes in on the first drop. I sampled myself on the phone call and saying "I miss you" right before the drop and then right after that you're expecting a House drop but that "breaks" kick pattern and bass come in with the vocal, and it hits right in the feels. 
How long did it take you to finish this production? 
Overall, I think the time it took for track start to upload for distribution was a year. But it was on and off that whole time. 
How does this track compare to your previous releases? 
It's pretty much completely different, I think the closest song I've done to this is probably my tune "Supernova" Ft. Ezkiel 
What keeps you inspired to produce new music? 
Just life in general. I love music and I love the process of taking an idea from my head and being able to make others feel something based on that idea. That, and just being out in the club hearing tunes and watching the dancefloor move is great. 
With whom would you like to collaborate in the future? 
I have a few people, obviously Raye is the reason for "Haunted" I think we could make something fire. Drago, super talented singer and writer recently nominated for a Grammy, which is huge. Tyla is fire as well. There's so many to name but those are just a few. 
What's next for Apollo Xo? 
I have a release scheduled for every month of the year along with 2-3 remixes each month. So, releases, releases, releases. 
Listen and buy 'Haunted' now 
https://hypeddit.com/apolloxo/haunted
Apollo Xo Online