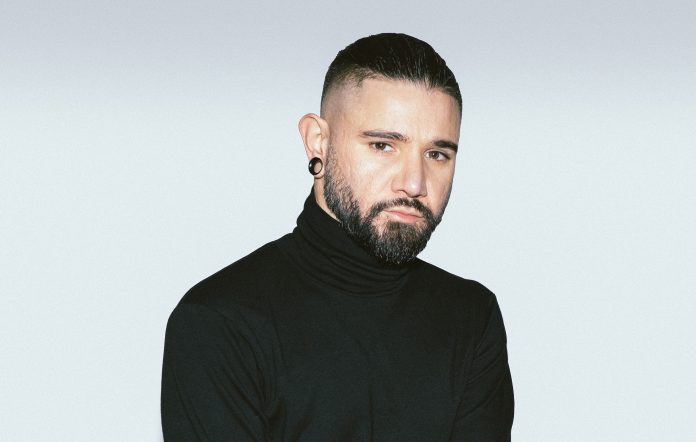 Skrillex Teams Up With Bibi Bourelly On Latest Single 'Don't Get Too Close'
It's only February and Skrillex graces us with his sixth single of 2023 'Don't Get Too Close'. This beautiful song features the vocals of Bibi Bourelly and Sonny himself. We haven't heard Sonny's vocals since 'Mind' in 2015.
'Don't Get Too Close' is the possible title track of his upcoming album Quest For Fire. The album release news dropped last weekend as Sonny premiered his basement set giving fans a sneak peak of what is in store for them. You can watch it below:
'Don't Get Too Close' is a melodic pop track which tranquil compared to what we usually receive from a Skrillex song. This emotional song is accompanied by a cute video. Sonny opened up on his 35th birthday this year of his mental health issues stemming from his mother's passing a few years ago and using alcohol to cope. The song alludes slightly to relationship with a mother. The tune reminds us of Moore's experimental and ambient work from the late 2000s.
Catch the visual video with the track below.
Skrillex's second album will include the six tracks released by him this year. Those include 'Rumble' with Fred Again.. and Flowdan, 'Leave Me Like This' with Bobby Raps, 'Way Back' with PinkPantheress and Trippie Redd, 'Real Spring' with Bladee and 'Xena' with Nai Barghouti. Earlier this year Sonny tweeted a teaser of a double album feature 'QFF/DGTC 23'. We get the QFF release this Friday and anticipate another Skrillex album release later this year.
We are hoping the Sonny joins Fred Again.. and Four Tet in New York as the later two put out some feelers on Instagram and discord earlier today.
Let us know what you think of 'Don't Get Too Close' out today on all streaming platforms. Stay tuned for more Skrillex news.