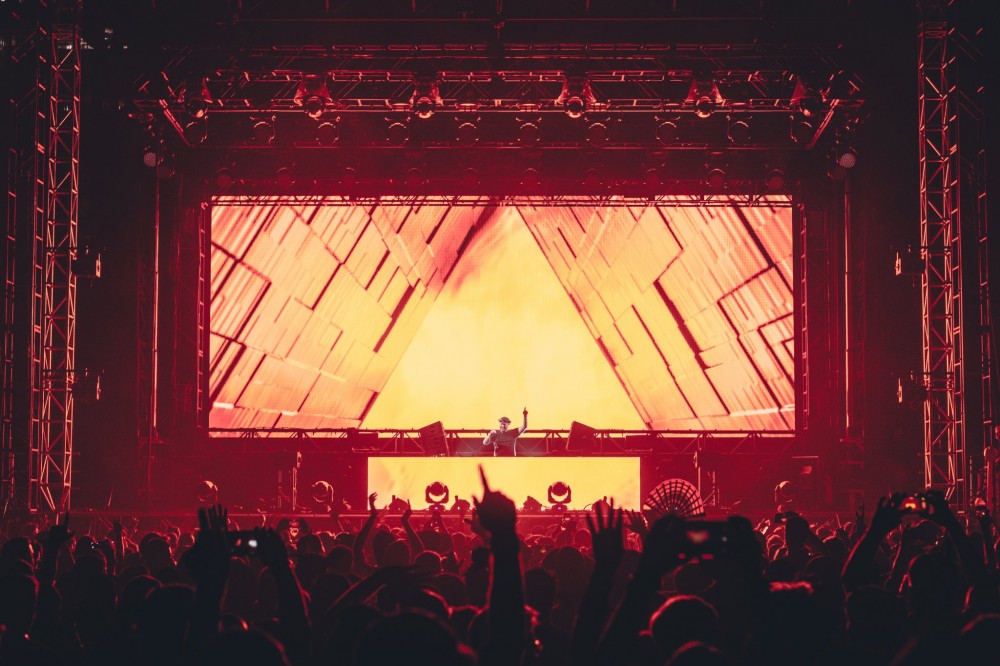 5 Reasons Why You Should Attend ARC Music Festival 2022
Labor Day Weekend is just around the corner now. While it means Summer is ending (for the North), it's going out with quite a bang. Chicago's ARC Music Festival is back for its 2nd year, after a stellar inaugural edition in 2021. This upstart festival boasts a beautiful urban setting, amazing lineup, and good production. However the best reasons to go are some of the legendary performers you'll see. Here are the sets you can't miss.
ADAM BEYER [] CIREZ D
Since this collaborative Project debuted in March 2018, the duo has never actually performed at a music festival (besides Creamfields). They were scheduled for Ultra 2019 and Eric got sick. Then they were scheduled for Ultra 2020 and it got cancelled. Then they were scheduled for ARC in 2021 but Adam Beyer had visa issues (pandemic related) and couldn't make it. Now FINALLY we're getting Adam Beyer [] Cirez D, most likely closing out the mainstage at ARC this year. This alone is worth the price of admission.
Carl Cox
Carl Cox is an institution. As he turns 60 days, the man seemingly never takes a break. Whether he's DJing parties around the world, closing Ultra 3 days in a row, or drag racing cars in Australia – Carl Cox is like no other. His live sets are also out of this world, and ARC will be a perfect place for him to throw down in Chicago.
Charlotte de Witte
This Belgian techno wunderkind is having a huge 2022. This weekend she will be the first female and the first techno artist to close the Tomorrowland mainstage, ever! On top of that her KNTXT label is pumping out great music and growing in popularity. You'll definitely want to catch her at ARC.
Lane 8
While the previous three are hard techno heavy-hitters, don't sleep on the more melodic sounds of Lane 8. Lane 8 is a legend in his own right and he will take you on an musical journey like no other. His This Never Happened label is exploding in popularity and you can be sure his fans will be out in force.
Seth Troxler
Few throw down some dirty house like Seth Troxler. A true legend in the DJ scene, Seth Troxler is actually from Michigan so he's got the Chicago region in his roots already. He will pay his respects to that Chicago House music tradition and play a killer set to be sure.