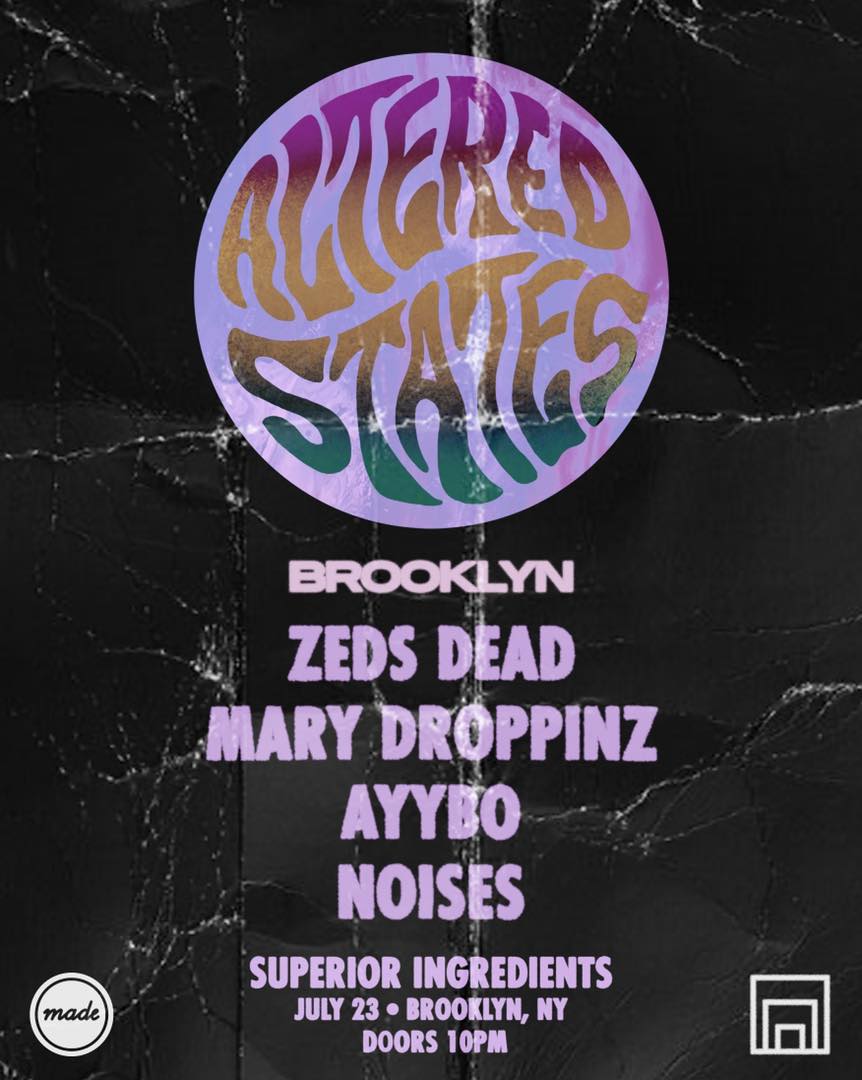 Zeds Dead Announces First Altered States Label Party
Zeds Dead started a new record label, Altered States, last year and they're celebrating it now in a big way. The Canadian duo is holding their first-ever party for the label at Superior Ingredients in Brooklyn on Saturday, July 23.
They shared the details including the supporting actists on social media on Monday.
"Brooklyn we wanted to do something special for y'all this weekend so we're happy to announce the very first Altered States label party, featuring Mary Droppinz, AYYBO, NOISES, and a special set from us in the vibe of the label," they wrote.
The party is taking place a day after the duo's Deadbeats New York City show at the Brooklyn Mirage. The event has Zeds Dead headlining the recently reimagined open-air venue. They will be joined by Boogie T, Deathpact, Sippy and SuperRave. The adjacent indoor room, Kings Hall will feature a Drum & Bass takeover with Blanke Presents: Aeon:Mode, Dnmo, Bensley and Nik P.
This weekend is just part of Zeds Dead's massive summer. On Tuesday, they announced that Deadsbeats San Francisco is returning for a two-day affair October 21 and 22 at The Midway. It will have three rooms including an Altered States takeover. Zeds Dead will host the main stage both days. The third room will be a Drum & Bass takeover.
Stay tuned on Zeds Dead's socials for information on tickets.