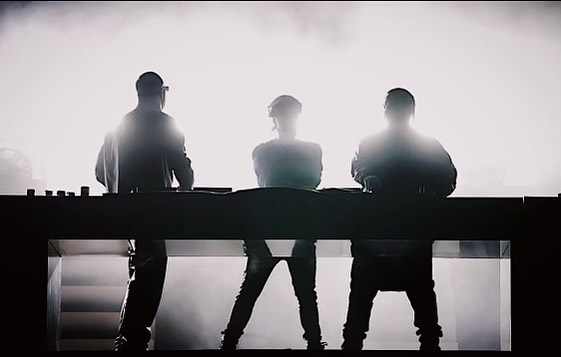 Wynn Nightlife Announces Swedish House Mafia As The Final Addition To Artist Residencies
Swedish House Mafia has announced its return to Las Vegas via its Wynn residency. Set to begin on August 20, 2023. This marks the trio's return to North American nightlife, and fans are eagerly anticipating the opportunity to experience their legendary shows in an intimate nightclub setting.
Both XS Nightclub and Encore Beach Club have undergone major upgrades to their audio-visual production. These upgrades are sure to complement the supergroup's show production. This includes customized stage designs, LED displays, pyrotechnics, and cryogenics. Wynn Nightlife has long been committed to providing the best-in-class entertainment experience for its guests This partnership with Swedish House Mafia is a testament to that.
SHM Residency
Firstly, the residency promises to provide fans with a unique and unforgettable experience. This is set to include a perfect balance of epic arena shows and intimate club settings. Steve Angello emphasized the importance of this balance, and fans can expect to witness the trio's talent up close and personal. Overall, the Swedish House Mafia residency is set to elevate the Vegas nightlife scene to new heights. In the process, it will provide fans with an opportunity to see the trio perform in a one-of-a-kind setting.
In a recent Instagram post, Wynn Nightlife had the following to say:
"Wrapping up our 2023 residency list is this legendary trio. Get ready to party at #XSLasVegas as they return for their exclusive @WynnNightlife residency for 2023!"
Having said that, it is plain to see that the Swedish Trio is back in demand. As a fan, nothing makes me happier! In conclusion, if you're interested, be sure to check out the original Instagram post, here. Lastly, for tickets to the upcoming shows, be sure to check out the official Wynn website, here.
Follow Swedish House Mafia: