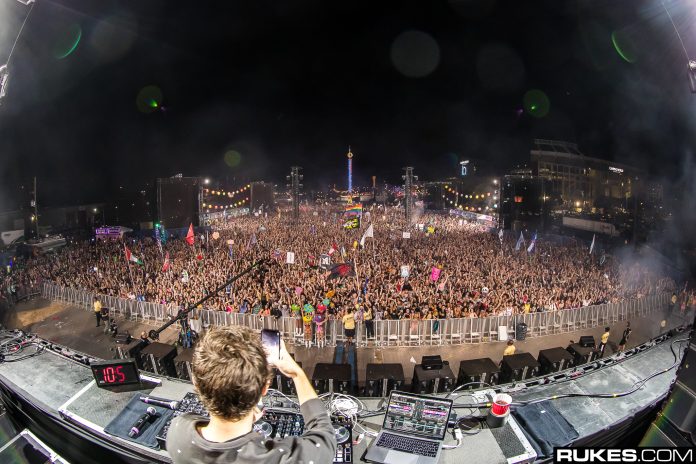 Woman Gives Birth During Zedd's EDC Vegas Set
It was an unexpected twist to the EDC Las Vegas experience for Cristina Celis. A radiant mother-to-be found herself going into early labor amidst the pulsating beats and vibrant energy of the festival. In a tale that resonates with the harmony of life's surprises. Celis shared her remarkable journey with her baby on social media.
Word traveled fast through the electric grapevine, reaching none other than Grammy-winning electronic maestro, Zedd. Intrigued by the rumor that a birth had taken place during his own set, Zedd took to Twitter to track down the mother. She proudly announced the arrival of her beautiful baby girl, safely delivered by the festival's onsite medical team.
Talk about a labor of love.
Love and Gratitude
Zedd expressed his joy at the news and extended his heartfelt wishes. "So happy you're both healthy and that I had the honor to be the soundtrack," he replied. And in a nod to the festival that played an unexpected role in this extraordinary journey. Celis christened her newborn with the middle name Daisy, a sweet homage to her first festival experience.
Celis took a moment to express her gratitude to the first aid team. whose expertise and care provided essential support during the birth of her baby. In her heartfelt tweet, she acknowledged their unwavering assistance, remarking on their kindness and attentiveness. This EDC was destined to be a cherished memory, serving as a fitting finale to their festival adventures for the coming years. The prospect of showing their little raver the ways of the dancefloor fills their hearts with anticipation and joy.
EDC, a behemoth among electronic dance music festivals, unfolded its vibrant tapestry from May 19 to 21 at the Las Vegas Motor Speedway. It was a celebration of sound, a symphony of beats that gave birth not only to memories but to life itself.