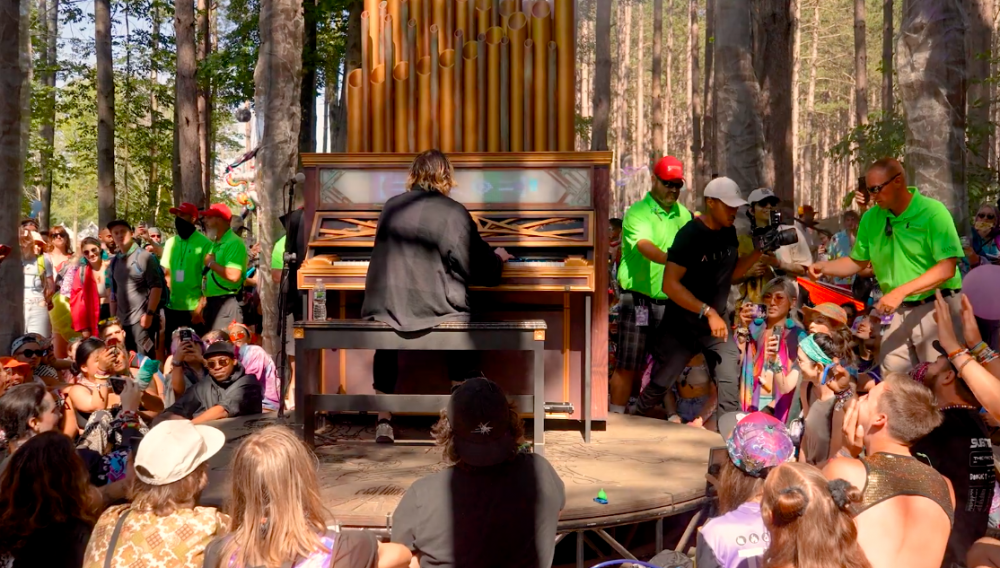 [WATCH] Porter Robinson Gives Touching Piano Set At Electric Forest
It's touchy feely Cancer season and Porter Robinson is delivering all the cuddle puddle vibes. The EDM Phenom set up a piano amongst the trees at last weekends Electric Forest. He played many of his hits in the span of fifteen minutes. At various points through his piano playing, the crowd began to sing, and he even brought up a fan to accompany him in a duet. 
The whole video has a very intimate feel, and contrasts greatly from his usual pulsing beats and flashing lasers of the grand EDM stages. The video portrays his fans sitting cross-legged like well behaved kindergartners in a circle around him. Security guards were there but the nature of the crowd was so gentle that they weren't really needed. Watch below
Porter Robinson has been in the industry for almost a decade now, signing under Skrillex's label at the tender age of 18. He has produced certified bangers like "Shelter" alongside Madeon. And his work on the song "Ghost Voices" earned him a Grammy Nomination for Best Dance Recording. His most recent studio album Nurture debuted at number one on the dance charts.
It makes sense that someone so connected to music, would be able to shift from electronic to classical piano such grace and ease.