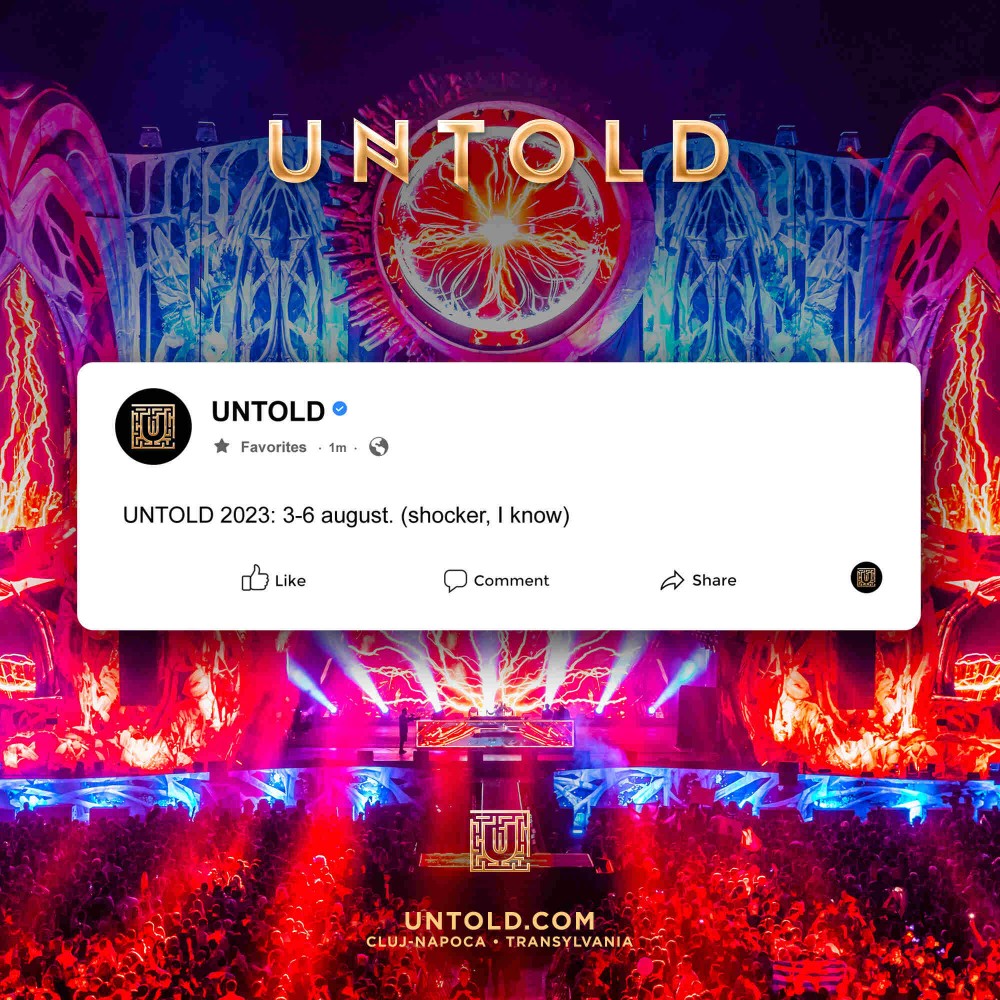 UNTOLD 2023 Dates Announced!
The UNTOLD Festival will take place next year on August 3-6. The organizers of one of the world's biggest music festivals are now preparing the 8th edition of the magical realm of UNTOLD with some of the best artists, bands, and fans in the world. With a new chapter and surprising characters, fans, together with the artists, will write a new story in the UNTOLD universe in 2023. So, save the dates for a new and unique journey in the heart of Transylvania, in Cluj-Napoca, Romania.
The first 10.000 passes will go on sale on Thursday, October 6, at 13:00 EET, only for those who register on untold.com. In the first round of sales, the organizers will release 10.000 passes at a special price of 109 euros + taxes only for those who register on the festival's website. Tens of thousands of people have already registered and are waiting to purchase their entry to UNTOLD 2023.
Besides the best DJs in the world, the organizers say that 2023 will bring to the festival line-up bands that come for the first time to Romania and artists that fans want to see on the UNTOLD mainstage. The 8th edition also brings a new concept and story, new characters, and many other surprises that participants will discover in the magical realm of UNTOLD.
In the 4 days and 4 nights of the festival, the creators of the UNTOLD experience will transform the 235.000 square meters of Central Park in Cluj-Napoca into a musical universe with sounds from live acts, EDM shows, techno, tech-house, deep-house, house, trance, hip-hop, pop, drum'n'bass, trap, dubstep, trip-hop, and many more.
Over 360,000 participants joined UNTOLD 2022 in the 4 days and 4 nights of the festival. Over 200 artists such as Alok, Above & Beyond, Claptone, Hardwell, Don Diablo, David Guetta, Lost Frequencies, Morten, J Balvin, G-Eazy, Major Lazer, and Anne Marie joined the 7th chapter of UNTOLD on August 4-7, 2022.