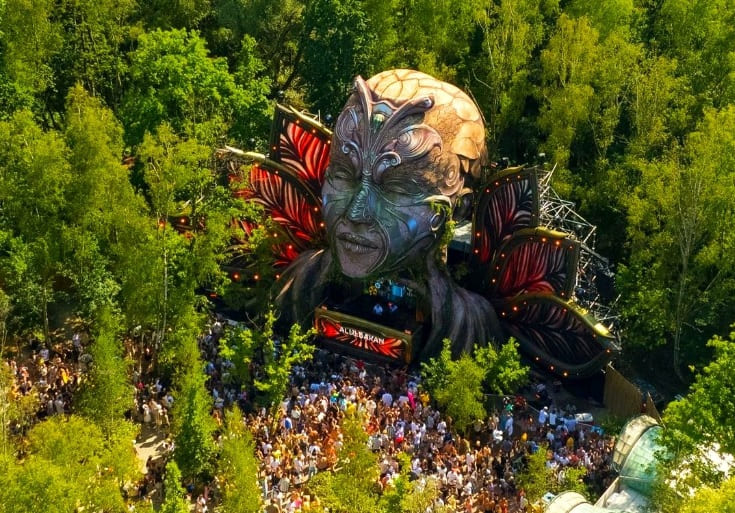 Tomorrowland Bringing CORE Stage to Zamna Tulum
Finally, Tomorrowland fans living in the Americas won't have to travel halfway around the world to experience even a tiny part of the festival. Zamna Festival Tulum presents CORE Tomorrowland, the first time we'll see a Tomorrowland stage in North America since TomorrowWorld 2015.
CORE Tomorrowland will be at the closing of the festival in Tulum, Mexico this coming January 14 with artists such as Maceo Plex, Cellini, Nina Kraviz, and Vintage Culture, along with a concept where nature and music become a unique experience. Tomorrowland will be responsible for curating a special connection between its musical selection and the beauty of a recently released stage in Belgium with the cenotes of the Zamna experience.
"Centered around a figure with a serene, upward gaze, the stage is a real artistic masterpiece and a temple of human expression, where people will become one with nature while dancing to the sounds of Cellini, Maceo Plex, Nina Kraviz and Vintage Culture in one of the most magical places on the planet".

Tomorrowland web page statement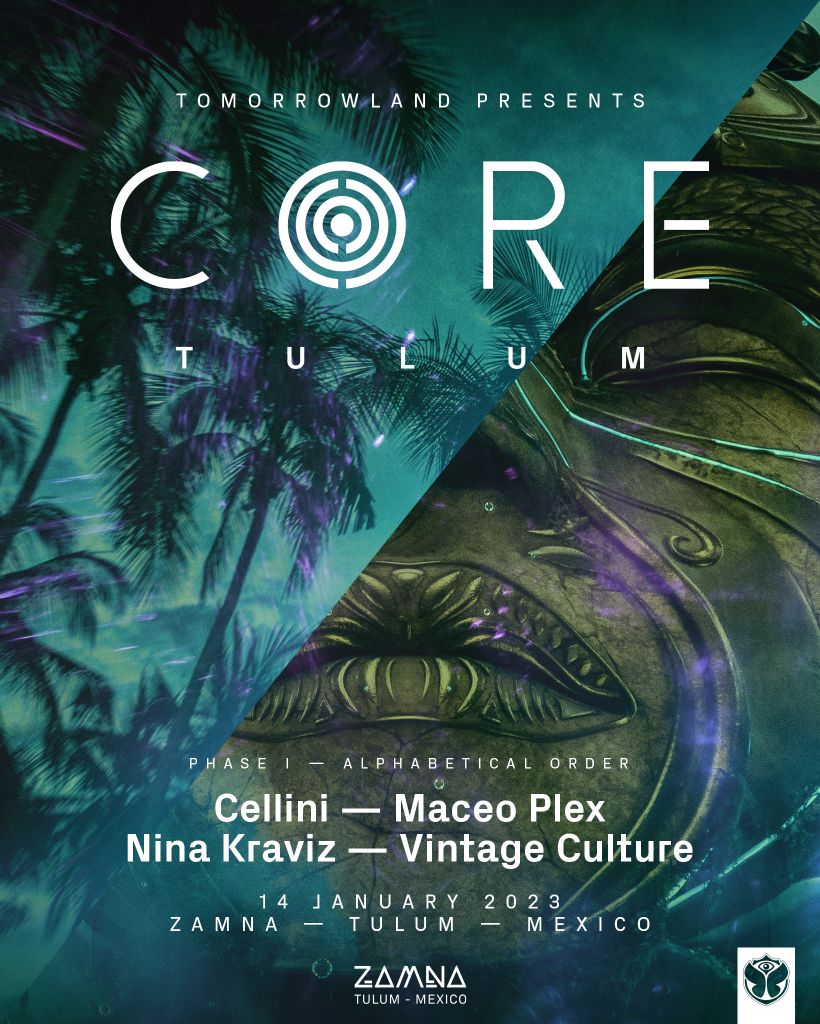 Zamna Festival Tulum has become a favorite for all techno and house lovers, also for those who seek unparalleled experiences where they remember the essence of the jungle and their implicit relationship with nature.
The magnificent CORE stage found its hidden home in the enchanted forests of Tomorrowland in 2017, surrounded by nature and the deepest sounds, and has quickly become a crowd favorite and a Tomorrowland classic with performances by top acts of the house and techno scene. The stage was updated for 2022 and we expect that version to be the one making the trek to Tulum.
You can get tickets and more info here.