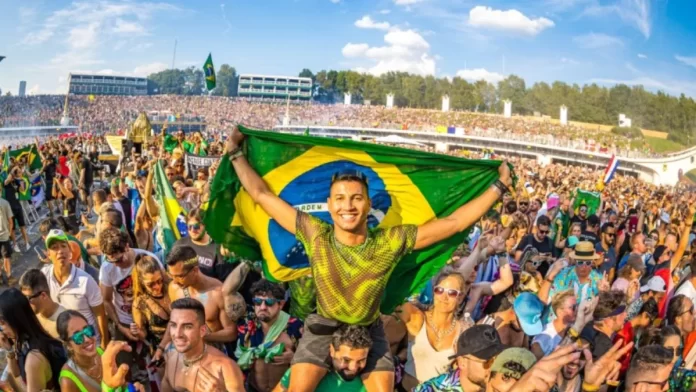 Tomorrowland Brasil Sold Out In 3 Hours
The Belgian festival is landing in South America this year and, as made public, people are really into the idea.
Tomorrowland will bring its brand once again to Brasil later this year, as it should be of public knowledge by now. The festival is one of the most important around the world, with tens of thousands of people jumping and dancing during their yearly Belgium versions.
This October, and for the first time in seven years, Tomorrowland is arriving to the Southern Hemisphere, specifically to Sao Paulo, one of the core cities of Brasil. Ticket sales started on March 28th.
Ticket sales also ended on March 28th.
That's right. Passes flew. With a couple of weeks for possible buyers to take a look at the packs and prices before that date, as soon as the site was enabled, many rushed to secure their access to the butterfly-logo gathering. And after only three hours, no tickets remained unclaimed. More tickets are to come for a second wave with no date yet, but we expect to see the same results as those of this week.
The first phase of artists for Tomorrowland Brasil was already revealed, and it includes Afrojack, Don Diablo, Paul Kalkbrenner, and many, many more. Take a look right below. For more artists to be announced, and to know exactly when new tickets are going on sale, follow Tomorroland's socials. In particular, help yourself by following Tomorrowland Brasil's socials. Click here for their Facebook page, and here for their Instagram page.