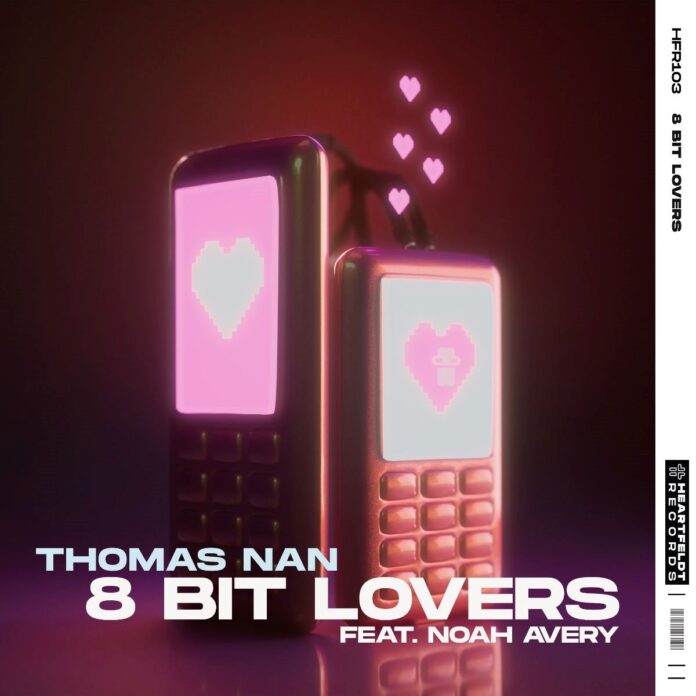 Thomas Nan shares his '8 Bit Lovers' (feat. Noah Avery)!
Dutch DJ/producer Thomas Nan is steadily gaining traction with his warm, cheerful pop songs, now creating further momentum with new single "8 Bit Lovers," out now on Heartfeldt Records.
It's a tune that revolves around the soul-stirring vocals of fellow Dutch singer-songwriter Noah Avery, who sets a gentle tone amidst smooth synth chords, before opening up on an infectious chorus, exclaiming the downside of a digital love.
Leave it to Thomas Nan to deliver the appropriate soundtrack for such an emotional outcry, dropping a punchy midtempo beat along with affectionate chords and subtle sound effects, nicely wrapped around catchy vocal chants.
Clearly, the Dutchman is making moves again, following up on early 2023 hits "Who's On Your Mind" and the recent Adam Jaymes featured "Compromise." His vibe just keeps on getting stronger, emphasized by the sweet spring anthem "8 Bit Lovers," out now on Sam Feldt's praised Heartfeldt Records.