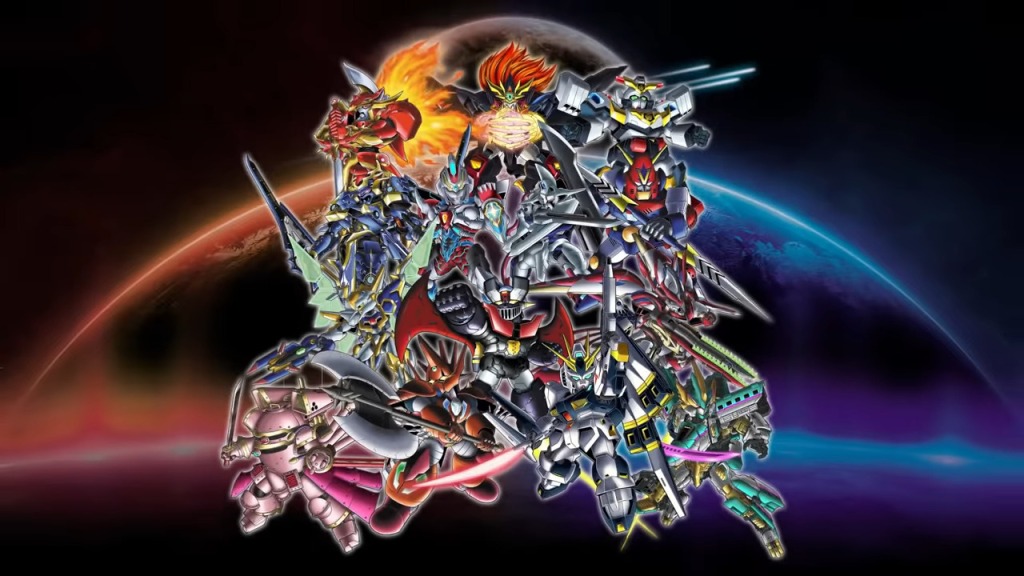 The Roles of "Characters" in Mecha Anime
Sometimes, you'll see a wild claim about mecha anime, like "Gurren-Lagann was the first giant robot series to be about characters instead of the robots," and it inevitably results in a backlash—in this case, the counterargument that all giant robot shows are about characters. Whether the initial statement is made in jest or as a genuinely ignorant take by someone with only surface-level knowledge of mecha, it reflects certain assumptions about what the genre is like.
I got to thinking about the notion that giant robot anime are about characters because it's both true and an oversimplification. Moreover, the extent to which the giant robots truly "matter," as in they're inexorable from the world being portrayed and can't be substituted with some other form of weaponry, varies tremendously. But regardless of the true "necessity" of either characters or robots, I feel there is more to it than just one side mattering more than the other. Then a thought occurred to me, and I have a kind of nascent "universal theory of giant robot anime":
Giant robot anime are about characters, but more specifically, the main character reflects some vital or fundamental aspect of the world and story around them. The giant robot, in turn, is reflective of the connection between the hero and that aspect.
If it seems nebulous, that's because it is. I'm thinking less about trying to justify every mecha anime and more about how the giant robots end up being the avatar through which so many of these protagonists interact with their environment and their histories, and thus reveal more about the anime themselves. There's also no denying the close ties between giant robots and merchandising, but this also ebbs and flows over the decades.
So let's start with some of the big ones. 
Tetsujin 28 is about Shoutarou trying to make a difference in a post-WWII environment by being a boy detective who fights crime. Tetsujin 28 the robot was created to fight the Allies, but is now being used for an alternate purpose: as a guardian of peace instead of a weapon of war. 
Mazinger Z draws a direct lineage to this sort of thinking. While the power fantasy and toyetic appeal of the robot itself is undeniable, Kouji is presented with a question about human potential from the very beginning: If you had great power, would you be a god or a devil? The robot Mazinger Z is Kouji's way of making a difference, and he chooses to use it as a protective guardian.
Mobile Suit Gundam, the first "real robot" anime that emphasized the robots as weapons of war over superhero-like entities, is about its hero Amuro's repeated exposure to the trauma of war. It's through the Gundam that he experiences physical and emotional scars alike, and the very fact that his piloting experience molds him into a capable soldier also contributes to the overall "horror of war" message that girders Gundam and its many sequels.
Superdimensional Fortress Macross has three main components: romance, music, and robot battles. Here, the titular robot is literally a flying city traveling through space, and it functions as both an urban cosmopolitan center and a massive superweapon. In other words, it is the very space in which all three pieces of Macross take place.
Neon Genesis Evangelion centers around Shinji and his fear of human connection, be it with his family, his peers, his friends, or anyone else. It is the anime of extreme introspection. Not only is the EVA-01 the means by which he tries (and fails) to find self-worth, but the EVA itself is revealed to house the soul of his dead mother. He is contained in a womb-like structure inside of his giant mom.
Tengen Toppa Gurren-Lagann is about Simon and the limitless potential of humanity to overcome all obstacles slowly but surely—and ultimately whether there should be limits on that power. Gurren-Lagann manifests this through numerous transformations fueled by human spirit that bring on exponential power growth.
The above examples are all heavy hitters, but what I also want to emphasize is that this applies to "lesser" titles as well.
Brave Police J-Decker is maybe the most on-the-nose example of the relationship between a boy and his giant robot, as the story is about how Yuuta's friendship with the giant police robot Deckard is what teaches the latter to develop true emotions and a proper sense of justice and humanity. 
Shinkon Gattai Godannar is about the relationship between Gou and Anna as husband and wife and how their love affects both their personal and professional lives as co-pilots. Godannar Twin Drive is literally a combination of both robots.
Robotics;Notes focuses on Kaito and his relationship with Akiho's giant robot club, and the blurring of augmented reality with actual reality. The creation of the Guntsuku-1 is basically an untenable goal that, through the events of the series, becomes effectively "real" through how Kaito and Akiho view and utilize it.
Trider G7 is about Watta, who's both a little kid and the CEO of his own company, utilizing both the image of Japanese corporate culture of the early 1980s and the classic child desire of wanting to do what the adults do. The Trider G7 robot literally flies out of a playground, and has tons of cool and wacky weapons, but the fact that it's Watta's robot and the main way he gets his job done means it's the conduit through which that "grown-up" fantasy takes place. 
Shinkansen Henkei Robo Shinkalion the Animation is literally a commercial for bullet train toys that are, in turn, advertising for the Shinkansen trains in Japan. Its main character, Hayato, is basically a Shinkansen fanatic who sees them as not only the coolest things ever but as reflecting a philosophy of unwavering service to the people of Japan. The Shinkalion robots, by extension, portray a more action-packed version of this concept.
Giant robot anime embody many values, from crass commercialism to dreams of being brave and strong, from anti-war sentiments to deep looks inward at the psychological scars of society. The mecha themselves are often not "characters" in and of themselves (with a number of notable exceptions), but they are symbolic of how the protagonists of these stories relate to what they experience. The hurdle for those who think that these anime are "more about robots" is that this particular way of communicating the characters' stories requires an acceptance of giant robots as a storytelling device.