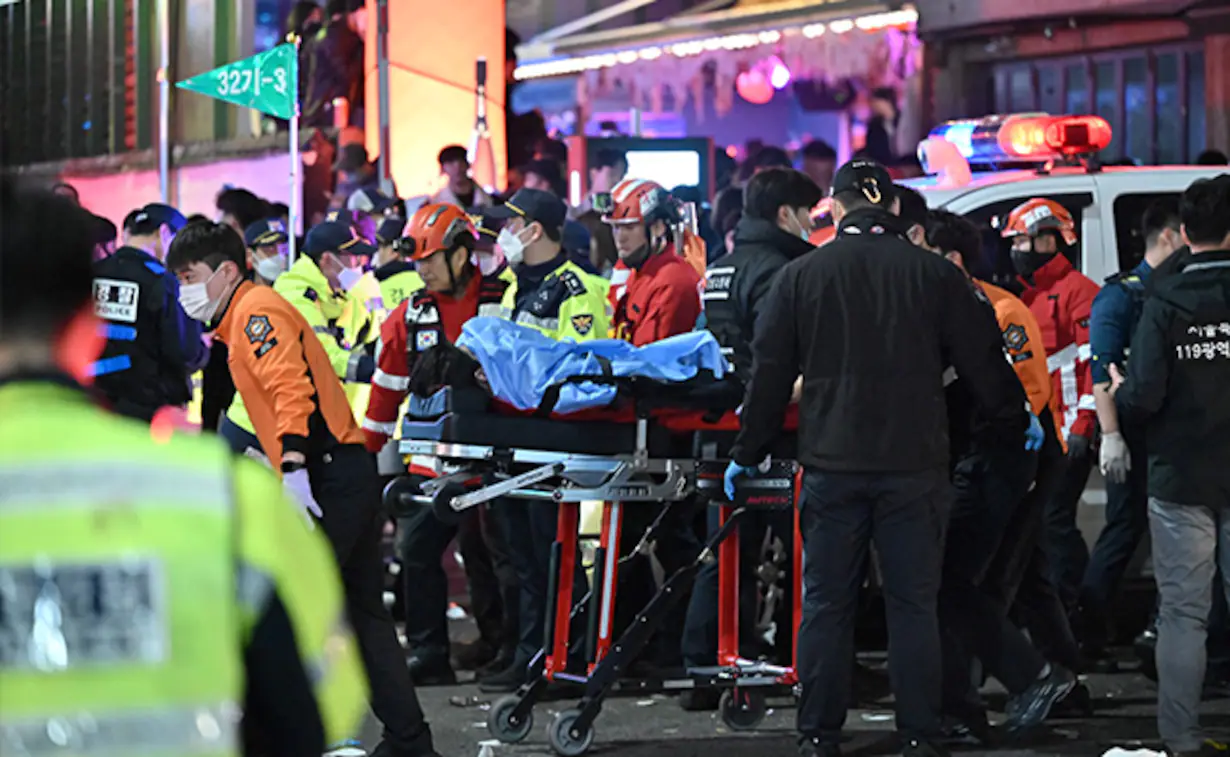 South Korea Grieves After Deadly Halloween Stampede
South Korea is in national mourning after at least 150 people were killed in a stampede on Saturday night. What was to be a night of celebration after 3 long years, turned into a Halloween nightmare. The country's biggest outdoor Halloween festivities was in Itaewon, a popular leisure district in Seoul. An estimated 100,000 people gathering took a morbid turn with a crowd crush in a narrow alley near Hamilton Hotel.
More than 80% of the dead were in their 20s and 30s and the number of injured people as of Monday night was 149. Officials say the death toll may still rise as some of the injured people were in serious conditions. At least 20 of the deaths were of foreigners from Russia, China, Iran, America, Australia and elsewhere.
Witnesses said the street was densely crowded with vehicles and people that made it impossible for ambulances to reach the Hamilton Hotel to assist the injured crowd.
Kim Mi Sung, an official at a nonprofit organization that promotes tourism in Itaewon said,
I still can't believe what has happened. It was like a hell.
Kim performed CPR on 10 people who were unconscious and nine of them were declared dead on the spot. Ken Fallas, a Costa Rican architect who went to Itaewon with his expat friends, used his smartphone to film video showing unconscious people being carried out from the alley as others shouted for help. Fallas said,
When we just started to move forward, there was no way to go back," "We didn't hear anything because the music was really loud. Now, I think that was one of the main things that made this so complicated.
A South Korean actor was among the dead, acting agencies confirmed that Lee Ji-han had lost his life in this disaster.
Multiple businesses around the Hamilton Hotel area agreed to shut down their shops through Monday to reduce the crows on Halloween day. Halloween is not a traditional holiday in South Korea, but it is a popular amongst youth to dress up and hit up bars.
South Korean President Yoon Suk Yeol declared a week of national mourning and the flags are at half-staff. The government has prioritized helping victims families for funeral preparations and treatment of the injured.
This has been noted to be one of the deadliest disasters in South Korean history. Our condolences goes out to the victims and their families.