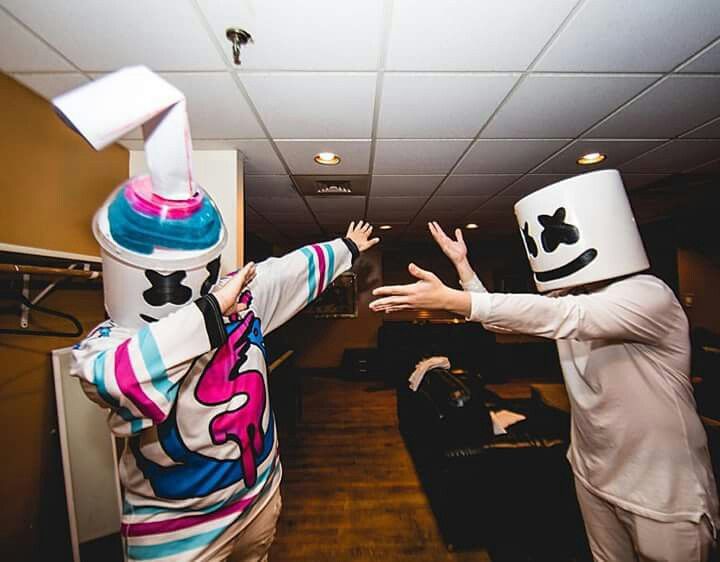 Slushii Apologizes To Marshmello & Former Management on Twitter
The internet has been a weird place as of late, more specifically, Twitter. I say this, as a few DJ/ Record Producers took the time to air some dirty laundry the past week or so. If you're on Twitter, I'm sure you are aware of the heat that EDM Twitter can cause. If not, just know it's not the most friendly place, even more so when DJs with followings get involved. On August 26, Slushii took the time to chime in and speak up about some things that had happened between himself, Marshmello, & his former management. Today, he cleaned it all up.
For a brief overview of what went down, check this out.
Slushii Apologizes
In a recent tweet, the E.L.E. (Extinction Level Event) producer took some time not just to touch upon his past comments, but to apologize as well.
His tweet reads as follows:
"A lot happened when I was coming up, and for all of us. What I said last week was toxic and not cool to bring to twitter. Wanna say sorry, respect to Mello and Moe. It's all love."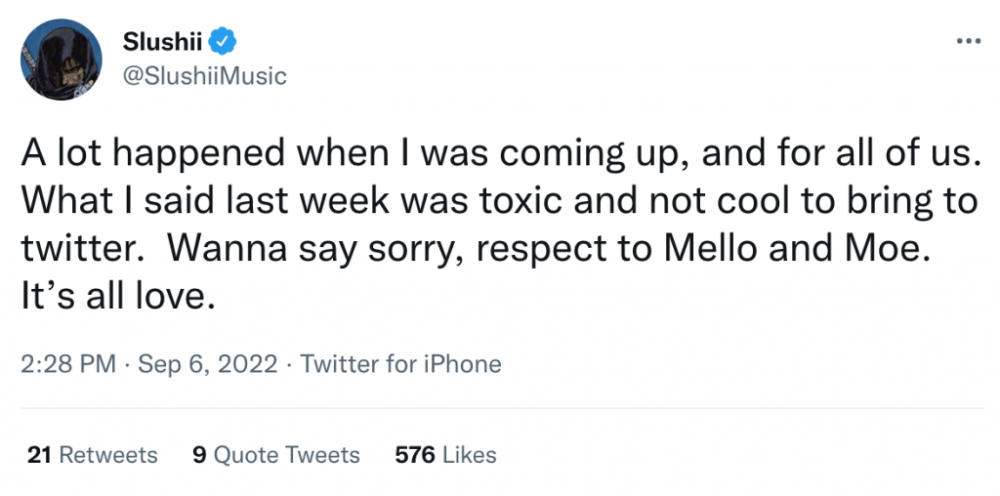 For what it's worth I think it's nice to see these huge DJ/Producers make up and put the past behind them. Their past collaborations alone speak volumes about the chemistry the two of them clearly have. I for one, hope they have more on the way, and rekindling this relationship is the first step towards that.
To check out the original tweet, be sure to click here.
Follow Slushii:
Instagram | Facebook | Twitter | SoundCloud