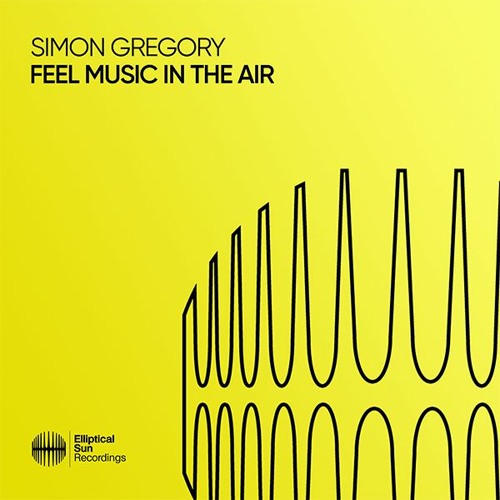 Simon Gregory Revisits Mid-2010s Progressive Trance On 'Feel Music In The Air'
Feel not only music in the air but also the return of a good old friend with this one.
Today we have great news to share. The trends of the current EDM demand have left Progressive Trance to its own devices, often shifting its sound from what it used to be to a Techno lookalike, deviating even further into Melodic Techno. The battle today seems to be centred on who can make the strongest low end, or who can make the best pluck to pair with a very, very long reverb.
Well, great news come now. Remember the Progressive Trance that we used to listen to and love around 2014 to 2018, more or less? English producer and DJ Simon Gregory has revisited that very energy, and brought us on a time capsule to the times when growls and electric basslines were mandatory, as well as a break that induces levitation. Enter 'Feel Music In The Air'.
Simon is one experienced artist. Since 2017, he's been a recurrent act in Darren Tate's Mondo Records, which should already tell you a thing or two about his quality. Then, we have appearances on labels like Anjunabeats, FSOE Argento, and Elliptical Sun. 'Feel Music In The Air' is his second release on said label, after signing 'Just A Beat' earlier this year. He's also one half of Digital Drift, the alias under which he joins forces with Nitrous Oxide for tracks like 'Tension' and 'Apollo'.
'Feel Music In The Air'
For those mid-2010s Progressive Trance purists like me, this song is pure bliss. Enjoy the punch of a fitting kick, the electric current of the main drop growl, the percussion, and, let's not forget, the breathtaking melodic elements. Some songs are much better felt with eyes closed. I invite you to do that on this very tune.
The break kicks off with a smooth transition from the aggressiveness of the drop to the soft, velvety touches of an analogue arpeggiated pluck, a vocal bed, and rising pads that seem to lift you off the ground. Then the main melody is simply strong notes crafted to accentuate the airy vibe, along with epic percussion action. A heartbeat-resembling low-end kick will lead you to the second drop, so you don't forget to come back down to Earth and keep vibing the night away.
If this description made you hungry for a good chunk of yesteryear's slow Trance sound, wait no more and click the Spotify button below attached to give Simon Gregory's elegant single 'Feel Music In The Air' a play. Also, if you'd rather listen to it on YouTube, click here. Finally, head over here to support the release on your platform of choice.