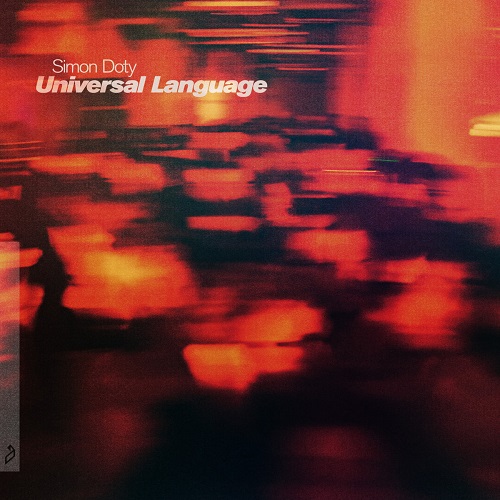 Simon Doty Releases Impeccable Album 'Universal Language'
Get ready for the grooviest time capsule you've heard in a while — Doty's cooked it to perfection.
Since getting the album news it took a couple months of buildup, yet here we are, at last: Simon Doty's debut album Universal Language is out today. And even though we are, by now, used to the savoury, 90s-heavily infused House he produces and spins around the world, he truly outdid himself on this one.
The grooviest artist on the whole of the Anjunadeep roster is releasing an outstanding package of originals today, all containing his signature sounds, which, I apologise for being repetitive, but cannot be described as anything but groove-tinted, melodic, yet very potent, old-school House vibes. The work he's done on the LP is truly captivating to both newcomers and experienced actors in the Electronic Music scene.
Simon's Universal Language
Universal Language features a range of collaborators including American spoken word artist Ursula Rucker, British duo My Friend, singer/songwriter Tailor, UK-based producer and vocalist Artche, British songstress Ruth Royall, and legendary American vocalist Roland Clark. The album also features a memorable remix of 'Closer' (feat. Robyn Sherwell) by JODA.
Music truly is a universal language. It is the bridge that connects fans from all over the world. I'm sure artists like Simon Doty are aware of this, and notice the overall amazing vibe felt at their shows. You can notice this album was crafted to be danced out from start to finish. Follow the homonymous song's phrase, "Dance to your heart's desires".
Across ten tracks, Universal Language sends you down a path of introspection, reflection, and pure dancefloor nostalgia. His iconic House atmosphere plays all throughout, leaving not a single song untouched by this sense of looking back. The album walkthrough is just spectacular. Once again, it seems like you never left the nineties.
As you hit play on that first track 'Soulflow', you'll notice this LP goes full-throttle from the very start. Make your best Imhotep face through every song — you'll need it.
Treat yourself to singing 'Follow Me', dig the hard-hitters 'Have You Ever?' and Doty's 'Closer' remix, and close your eyes with the chiller vibe of 'Sloane + Sibs'. There's a whole world to discover via this album.
Writer's Picks
MIDNIGHT OIL. Enough said. Jokes aside, though, I was between 'Follow Me' and the Anjunadeep 14 featured 'Have You Ever?', but that was until 'Midnight Oil' started playing. Ho-ly. As a Trance enthusiast, I have to say this song instantly caught my attention. It gave me a sense of Mat Zo's 'Petrushka'. It's a very hypnotic track, making use of rhythmic plucks, a very tasty vocal sample, and a lack of heavy House claps that just works wonders on this track. It's easy for me to imagine myself getting lost in this track at a gig. I'll definitely play it on my Progressive Trance sets!
Simon Doty – Universal Language Tracklist
Soulflow featuring Ursula Rucker
Follow Me with My Friend featuring Tailor
Who Do You Love? with Artche
Have You Ever?
Am I The Only One? with My Friend
Closer (Simon Doty Remix) by JODA featuring Robyn Sherwell
Heat Of The Moment featuring Ruth Royall
Sloane + Sibs
Midnight Oil
Universal Language featuring Roland Clark
To celebrate the album release, Simon released a secret set recorded in London during his Universal Language tour. Check it out right here!
[embedded content]
Talking about his tour, some dates are still remaining. Fancy joining? Head over here for tickets.
Final Words
What an album this one is. It's a ride from start to finish, a piece of fine craft. The groove, man, the groove! I can't begin to describe how housey Universal Language feels. It's a different sensation from Anjunadeep, quite deeper than usual. And I dig every bit of it. I bet you will do too!
Listen to Simon Doty's debut album down below for a Spotify play. Also, click here to support the piece on the platform of your choice.